Another individual involved in Henry County homicide also charged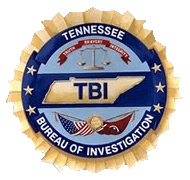 Nashville, TN – The Tennessee Bureau of Investigation today removed a Milan, Tennessee man from the state's Top Ten Most Wanted list after he was captured in Norfolk, VA late yesterday along with another individual who was picked up on an illegal weapons charge.
In addition, the U.S. Marshals Service caught an individual in Henderson County, Tennessee yesterday who was also charged with murder for his involvement in the August 25th, 2012 shooting death of a man at a Paris, Tennessee nightclub.
The U.S. Marshals Service and Norfolk Police Department arrested 20-year-old Tevin Lumpkin and Charles Lipford, 32, of Milan, Tennessee without incident outside a convenience store in Norfolk. Lumpkin was wanted for murder after shooting and killing of 41-year-old Eric Kinley of Paris, Tennessee at Fahrenheit 101. TBI added him to the Top Ten Most Wanted list on August 28th, 2012. Lipford was arrested for unlawful carrying of a weapon.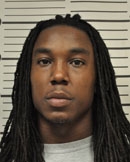 Also, late yesterday, 23-year-old Cody Harmon of Lexington, TN was charged with one count of first degree murder. Harmon, who is an associate of Lumpkin, was involved in a fight with the victim when Lumpkin shot Kinley.
The TBI along with the Henry County Sheriff's Office and 24th Judicial District Attorney General's office are investigating. Last week, Jiles Yarbrough, 21, of Huntingdon, TN was also arrested and charged with murder for his involvement in the incident.
Harmon was booked into the Henry County Jail. Lumpkin is currently being held in Virginia awaiting extradition.