Topic: Lexington TN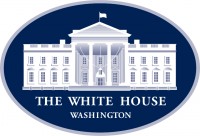 Washington, D.C. – This week, we honored the brave men and women who have served our country in the United States Armed Forces. The founding principles of our country would not have endured for so long were it not for the individuals who answer the call of duty to defend our freedom at home and abroad.
On the Senate floor, I highlighted many great stories our Tennessean veterans shared with me on social media.
«Read the rest of this article»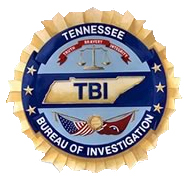 Lexington, TN – A Tennessee Statewide AMBER Alert has been issued on the behalf of the Lexington Police Department for 2-year-old Amaylah Manley, 3-year-old Tayvious Crout, 1-year-old Damaryious Crout, and 8-year-old Adrik Manley.
The children along with their mother, 31-year-old Amanda Manley Crout, were taken at gun point by Octivas Crout, father of Tayvious and Damaryious, at 3:50am on May 28th, 2017.
«Read the rest of this article»

Nashville, TN – Two Tennessee men pleaded guilty to using a firearm to kill during a home invasion robbery they conducted on May 7th, 2011, announced U.S. Attorney David Rivera of the Middle District of Tennessee and Assistant Attorney General Leslie R. Caldwell of the Justice Department's Criminal Division.
Demario Winston, 27, of Clarksville, Tennessee, and Michael Massey, 26, of Lexington, Tennessee, pleaded guilty before Chief District Court Judge Kevin H. Sharp of the Middle District of Tennessee to conspiracy to commit Hobbs Act Robbery and use of a firearm in a crime of violence resulting in death.  Massey also pleaded guilty to attempted Hobbs Act Robbery. «Read the rest of this article»
Commissioner Griggs Honored for Tenure as chairman

Nashville, TN – The Tennessee Fish and Wildlife Commission has elected its new officers for 2015-16 and Jeff Griggs was honored for his tenure as the commission's chairman for the past year.
Jim Bledsoe was named the TFWC's new chairman. A Jamestown resident, he served as the group's vice-chairman for the past year and as secretary the previous year.. He will preside over his first meeting as TFWC chairman in late March.
«Read the rest of this article»

Nashville, TN – The Tennessee Wildlife Resources Agency has announced its 2013-14. TWRA plans to release approximately 90,000 rainbow trout into Tennessee waters from December through March.
The program provides numerous close to home trout fishing opportunities for anglers during the winter months. These fisheries also provide a great opportunity to introduce children or first-time anglers to fishing. «Read the rest of this article»
Habitat International CEO Jonathan Reckford to speak at Governor's Reception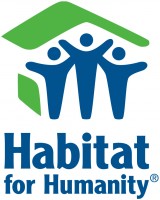 Nashville, TN – Habitat for Humanity is celebrating its 35th anniversary in the State of Tennessee with a reception at the Governor's Residence Thursday, October 24th from 6:00pm to 8:00pm where Jonathan T.M. Reckford, CEO of Habitat for Humanity International, will be presenting special recognition to significant supporters whose partnership has contributed so greatly in helping the Habitat for Humanity reach this milestone.
Tennessee ranks fourth in the number of new Habitat for Humanity homes built nationwide.
«Read the rest of this article»
Tobacco Quitline Billboards to be placed in Clarksville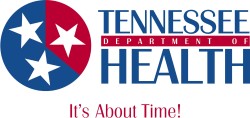 Nashville, TN – Measuring ten feet tall and 20 feet wide, it will be hard for Tennesseans to miss seeing new billboards across the state that promote the toll-free Tennessee Tobacco QuitLine.
While the size is impressive, the graphic message is even more so. It features a young mother cuddling an infant while holding a burning cigarette; the accompanying text reads: "Jenny smokes two packs a day. So does her mom."
«Read the rest of this article»
APSU Sports: Austin Peay Football

Clarksville, TN – Despite the program being without a head coach, Austin Peay State University signed 12 players, Wednesday, to National Letters of Intent on the first day of signing for 2013.
"I believe this is one of the finest recruiting classes we had since I have been here," APSU interim coach Granville Eastman said. "We addressed needs and added some real quality depth to this program."
«Read the rest of this article»
Another individual involved in Henry County homicide also charged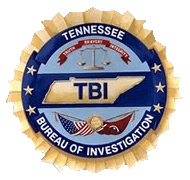 Nashville, TN – The Tennessee Bureau of Investigation today removed a Milan, Tennessee man from the state's Top Ten Most Wanted list after he was captured in Norfolk, VA late yesterday along with another individual who was picked up on an illegal weapons charge.
In addition, the U.S. Marshals Service caught an individual in Henderson County, Tennessee yesterday who was also charged with murder for his involvement in the August 25th, 2012 shooting death of a man at a Paris, Tennessee nightclub. «Read the rest of this article»
APSU Sports Information: Austin Peay Softball

Clarksville, TN – Austin Peay State University's softball program has announced the signing of five players for its 2012-13 recruiting class.
A need to find a replacement for current three-year starting catcher Amy Mills was addressed by head coach Casey Dickson with three of the five signees owning catching experience.
«Read the rest of this article»