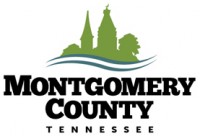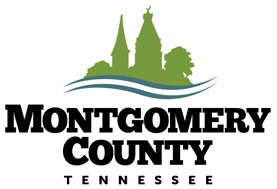 Montgomery County, TN – Montgomery County Government received four awards from the Greater Nashville Regional Council at its 45th Annual Regional Planning and Economic Development Meeting on Thursday, September 13th.
The annual event held this year at Smiley Hollow in Ridgetop, TN, presented 31 awards to various counties for programs and initiatives that have exhibited excellence and innovation over that last calendar year. Montgomery County was recognized in two categories; Public Safety and Solid Waste, with three awards received by Montgomery County in the Public Safety category.
Montgomery County EMS was selected for a Public Safety award for their implementation of InMotion technology. The newest component of the InMotion technology is the Electronic Patient Care Records. This enables patient records to be transmitted to the receiving facility while the patient is still in transport. Patient data is real time and the facility can prepare for the patient's arrival in a more efficient manner. The technology also tracks ambulance inventory for quicker turnaround times between calls and tracks ambulance location so that the closest ambulance can respond to a call.
The 19th Judicial Drug Task Force was also selected as a recipient in the Public Safety category for its Meth Education trailer. This trailer is a widely used education tool by the group to enforce the dangers of meth use. The trailer has been stocked with items collected through drug raids to give real life examples of meth's harmful effects. This tool has been requested by schools, church groups and is used at community events.
The Driver's Safety Program was the third Public Safety award for Montgomery County. This program, which was originally made up of only court ordered classes, has extended its offerings to the community. In an effort to better educate the public on child safety, driver's safety and to decrease vehicle fatalities, this program now goes out to community events and holds classes for the public at large. This outreach has been well received and continues to increase its offerings to the citizens.
The final award was given the Bi-County Solid Waste Management for its Gas-to-Energy initiative. This project uses the methane gas, which is produced as waste decomposes, to produce electricity that is sold back to TVA. To date, this initiative has generated $27,600 in revenue and over $56,000 in carbon credits! This project helps reduce greenhouse gases and improves air quality.
We congratulate those departments that were selected by the Greater Nashville Regional Council for their efforts and appreciate all they do to make Montgomery County a great place to live.