Topic: Methane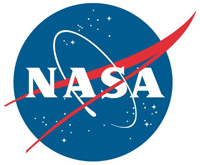 Greenbelt, MD – NASA scientists identified a molecule in Titan's atmosphere that has never been detected in any other atmosphere. In fact, many chemists have probably barely heard of it or know how to pronounce it: cyclopropenylidene, or C3H2. Scientists say that this simple carbon-based molecule may be a precursor to more complex compounds that could form or feed possible life on Titan.
Researchers found C3H2 by using a radio telescope observatory in northern Chile known as the Atacama Large Millimeter/submillimeter Array (ALMA).
«Read the rest of this article»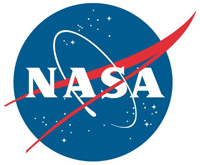 Greenbelt, MD – NASA's Robotic Refueling Mission 3 (RRM3) has successfully completed its second set of robotic tool operations on the International Space Station, demonstrating key techniques for transferring cryogenic fluids, used as coolants, propellants, or for life support systems in orbit.
These technologies have applications for extending spacecraft life and facilitating exploration to the Moon and Mars.
«Read the rest of this article»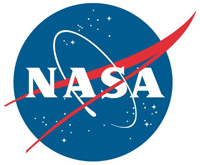 Washington, D.C. – NASA's telescope on an airplane, the Stratospheric Observatory for Infrared Astronomy, has provided a new glimpse of the chemistry in the inner region surrounding massive young stars where future planets could begin to form.
It found massive quantities of water and organic molecules in these swirling, disk-shaped clouds, offering new insights into how some of the key ingredients of life get incorporated into planets during the earliest stages of formation.
«Read the rest of this article»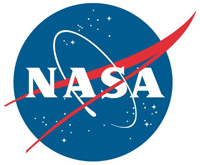 Greenbelt, MD – Taking advantage of a total lunar eclipse, astronomers using NASA's Hubble Space Telescope have detected Earth's own brand of sunscreen – ozone – in our atmosphere. This method simulates how astronomers and astrobiology researchers will search for evidence of life beyond Earth by observing potential "biosignatures" on exoplanets (planets around other stars).
Hubble did not look at Earth directly. Instead, the astronomers used the Moon as a mirror to reflect sunlight, which had passed through Earth's atmosphere, and then reflected back towards Hubble.
«Read the rest of this article»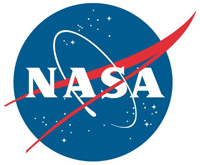 Edwards Air Force Base, CA – When you think about what astronauts do in space, you probably don't picture them taking out the trash.
As NASA prepares to return astronauts to the Moon and then venture to Mars, a lot of planning goes into how to keep crews safe and healthy and enable them to do as much science as possible. One of the challenges is how to handle trash. The Orbital Syngas/Commodity Augmentation Reactor (OSCAR) project, is an avenue to evolve new and innovative technology for dealing with garbage in space.
«Read the rest of this article»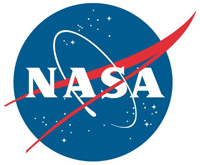 Washington, D.C. – When the New Horizons spacecraft passed by Pluto in 2015, one of the many fascinating features its images revealed was that this small, frigid world in the distant solar system has a hazy atmosphere. Now, new data helps explain how Pluto's haze is formed from the faint light of the Sun 3.7 billion miles away as it moves through an unusual orbit.
Remote observations of Pluto by NASA's telescope on an airplane, the Stratospheric Observatory for Infrared Astronomy, or SOFIA, show that the thin haze enshrouding Pluto is made of very small particles that remain in the atmosphere for prolonged periods of time rather than immediately falling to the surface.
«Read the rest of this article»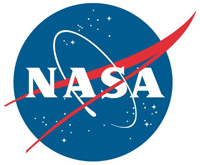 Pasadena, CA – Where did life first form on Earth? Some scientists think it could have been around hydrothermal vents that may have existed at the bottom of the ocean 4.5 billion years ago.
In a new paper in the journal Astrobiology, NASA scientists at the Jet Propulsion Laboratory describe how they mimicked possible ancient undersea environments with a complex experimental setup.
They showed that under extreme pressure, fluid from these ancient seafloor cracks mixed with ocean water could have reacted with minerals from the hydrothermal vents to produce organic molecules – the building blocks that compose nearly all life on Earth.
«Read the rest of this article»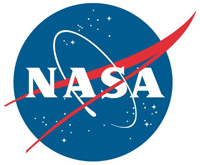 Pasadena, CA – NASA says that the Arctic is one of the fastest warming places on the planet. As temperatures rise, the perpetually frozen layer of soil, called permafrost, begins to thaw, releasing methane and other greenhouse gases into the atmosphere.
These methane emissions can accelerate future warming – but to understand to what extent, we need to know how much methane may be emitted, when and what environmental factors may influence its release.
«Read the rest of this article»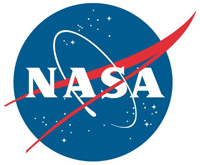 Washington, D.C. – In 2019, NASA celebrated the 50th anniversary of the agency's Apollo 11 Moon landing, the most historic moment in space exploration, while also making significant progress toward putting the first woman and next man on the Moon by 2024 under the Artemis program.
Through America's Moon to Mars exploration approach, Artemis gained bipartisan support this year among members of Congress, the U.S aerospace industry, as well as with international partners, including Canada, Australia, and Japan, and member states of the European Space Agency.
«Read the rest of this article»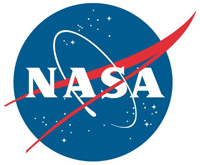 Washington, D.C. – NASA has released the first map showing the global geology of Saturn's largest moon, Titan, has been completed and fully reveals a dynamic world of dunes, lakes, plains, craters and other terrains.
Titan is the only planetary body in our solar system other than Earth known to have stable liquid on its surface. But instead of water raining down from clouds and filling lakes and seas as on Earth, on Titan what rains down is methane and ethane – hydrocarbons that we think of as gases but that behave as liquids in Titan's frigid climate.
«Read the rest of this article»