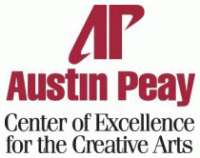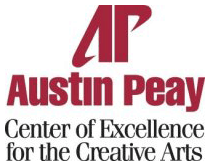 Clarksville, TN – In the summer of 2005, Juliet Eilperin jumped into the Atlantic Ocean and found herself surrounded by sharks. The sleek, fierce-looking creatures were hungry and looking for food.

Luckily, they ignored her, but what's most astounding about this incident is that Eilperin, a national environmental reporter for the Washington Post, jumped into the swarm on purpose. She was writing an article on the sharks for the newspaper and, like all great journalists, needed to see them first hand.

"The initial few times were pretty scary, but what I learned quickly was we're an afterthought," she said. "They're intent on eating other things."

Her fear quickly developed into a fascination, taking her around the world, from South Africa to Shanghai, to swim with the long-feared creatures. What began as an assignment for the Washington Post quickly morphed into an acclaimed new book, "Demon Fish: Travels through the Hidden World of Sharks."

At 2:00pm on October 6th, Eilperin will visit the Customs House Museum and Cultural Center for a free reading and book signing. The event is part of the Austin Peay State University Center of Excellence for the Creative Arts' Autumn Salon Series. The Center hosts the Salon Series once a month, featuring distinguished artists, writers and arts organizations, followed by refreshments and good conversations.
"For anyone who loves Shark Week, Juliet's reading is a must," Christopher Burawa, director of the APSU Center of Excellence, said. "But Juliet reports beyond the sensationalizing of sharks. Few writers have the talent that Juliet does in assembling research with experience. Anyone who loves nature should treat themselves and come."

Eilperin's book, meant for a broad, general audience, serves as a fascinating travelogue that explores the human race's long cultural relationship with sharks. To do that, the journalist first had to challenge her own preconceived notions about these creatures.

"They're not all gunning to get us underwater," she said. "There are just really interesting things, like how certain sharks are filter feeders, like whale sharks, and they couldn't bite us if they wanted to."

Eilperin's research took her not only to tropical bays and islands around the world, but also to libraries and community archives looking for folk tales and other stories about sharks.

"It was really interesting getting a sense of how humans view them differently over time," she said. "An island culture from thousands of years ago may have a very different idea (of sharks) than someone who has seen 'Jaws.'"

The Los Angeles Times referred to "Demon Fish" as a "compelling book: Its author not only knows all about her subject but she knows how readers think about it…the main impression left by 'Demon Fish' is that sharks are indeed all they are cracked up to be – and more."

A review in The New York Times also praised the book, warning that by "the end of 'Demon Fish,' readers may be tempted to don a wet suit and go hug a shark."

Eilperin is also the author of "Fight Club Politics: How Partisanship is Poisoning the House of Representatives," which has been featured on NPR's "Fresh Air with Terry Gross" and Comedy Central's "The Daily Show with Jon Stewart." She is also a contributor to "The Princeton Reader: Contemporary Essays by Writers and Journalists at Princeton University" and "Deadlock: The Inside Story of America's Closest Election."

For more information on the October 6th salon, contact the Center at 931.221.7876.



Sections
Events
Topics
APSU, APSU Center of Excellence for the Creative Arts, Atlantic Ocean, Austin Peay State University, Autumn Salon Series, Christopher Burawa, Clarksville TN, Customs House Museum and Cultural Center, Demon Fish, Jaws, Juliet Eilperin, Los Angeles Times, New York Times, Shark Week, sharks, Washington Post