APSU Sports: Austin Peay Soccer

Clarksville, TN – Austin Peay State University women's soccer team outshot rival Murray State but fell to the Racers 1-0, Sunday, in the Lady Govs Ohio Valley Conference opener.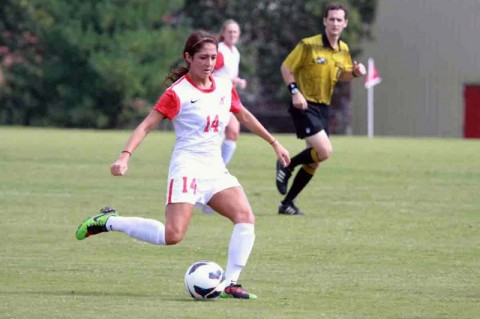 The Lady Govs (4-6-0, 0-1-0 OVC) dropped their OVC opener for the second year in a row despite keeping pressure on Murray State's defense for much of the game. The Racers (3-5-0, 1-0-0 OVC) snapped a two-match losing streak to Austin Peay.
"It's extremely frustrating and disappointing," said head coach Kelley Guth. "We knew it was going to be tough, every OVC game is. Murray battled hard and got the win despite all the pressure we put them under.
"I feel like we're on the same page going into every game. We're a very close team; it will be a good test for us, to see if we can push past a discouragement like this."
Much of the first half was spent between the goal boxes; Austin Peay was limited to two shots in the opening period, while Murray State was unable to manage a single shot attempt in the opening 45 minutes.
Junior Tatiana Ariza put the Lady Govs best chance on net in the 18th minute. A hard left foot from just outside the 18-yard box was deflected just over the bar by Murray State keeper Latisha Stevenson to preserve the scoreless tie.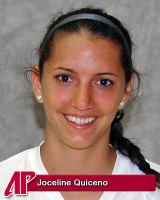 The Lady Govs offense came out more focused in the second half. Austin Peay attempted 10 second-half shots, putting five on net. Overall, the Lady Govs outshot Murray State 12-3.
Murray State never got a sustained offensive push going, but took advantage of one of the few chances they did receive. In the 70th minute, reigning OVC Offensive Player of the Week Veronika Pryibyslavksa attempted a 25-yard shot that just got over the head of Haylee Shoaff for the eventual game-winner.
Ariza, junior Joceline Quiceno and senior Emily Kink each challenged Murray State's Stevenson but could not find the net for equalizer late in the contest. Stevenson would make six saves in the victory, while Shoaff made one stop in defeat.
"A conference opener is always a highly emotional game," Guth said. "I thought we played well and created opportunities to score. There's nothing in our game plan that we didn't do well, other than finish and not give up the kind of goal that we gave up. It's just very disappointing."
The Lady Govs hit the road for the first time in OVC play next weekend, when they travel to UT Martin (September 28th, 7:00pm) and Southeast Missouri (September 30th, 1:00pm)