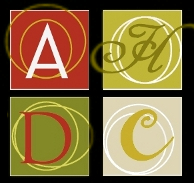 Montgomery County, TN – The Arts and Heritage Development Council has released the dates and times of some of the upcoming Theatre Shows at Clarksville Montgomery County School System high schools. Mark your calendars and make sure to get to one or more of the shows.
Our local students are working hard to present classic theatre favorites for their schools and the community.
Performance Dates
Rossview High School
"To Kill A Mockingbird", November 1st, 2nd and 3rd at 7:00pm
Northeast High School
"Star Spangled Canteen", November 8th and 10th at 7:00pm; November 11th at 3:00pm. Students/Military 5$; Adults $7.00; Children under 5 are free.
West Creek High School
"Cat on a Hot Tin Roof", November 9th and 10th.
Northwest High School
"The Curious Savage", November 15th and 16th at 7:00pm and November 18th at 2:30pm
Come out and show your support of our students.