Topic: To kill a Mockingbird
Clarksville's First Thursday Art Walk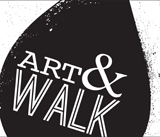 Clarksville, TN – Produced by The Downtown Clarksville Association, Clarksville's First Thursday Art Walk is a free, self-guided tour spanning a 5-block radius that combines visual art, live music, engaging events and more in the heart of Downtown Clarksville.
With 10+ venues, bars and businesses participating each month, the First Thursday Art Walk in Clarksville is the ultimate opportunity to savor and support local creative talent.
«Read the rest of this article»
Roxy Regional Theatre

Clarksville, TN – One of the most enduring pieces of American literature takes to the stage of Clarksville's oldest professional theatre, the Roxy Regional Theatre, this spring.
Based on Harper Lee's Pulitzer Prize-winning coming-of-age novel about a man wrongly convicted and persecuted for a crime on the basis of his skin color, "To Kill A Mockingbird" opens at the Roxy Regional Theatre on Friday, March 8th, at 8:00pm.
In keeping with the theatre's traditional pay-what-you-can opening night, all tickets not pre-sold at the full price will go on sale at 7:30pm that evening for a $5.00 minimum donation.
«Read the rest of this article»
Roxy Regional Theatre

Clarksville, TN – Local youth will have the opportunity to work alongside professional actors when the Roxy Regional Theatre holds children's auditions for the roles of Scout, Jem and Dill in "To Kill A Mockingbird" on Friday, February 15th, 2019 at 5:00pm.
Interested auditionees should email to be added to the audition list.
Children should come prepared with the Scout/Jem/Dill scene from the play, available at www.roxyregionaltheatre.org/auditions. To avoid distractions, parents will be asked to wait in the lobby during the auditions.
«Read the rest of this article»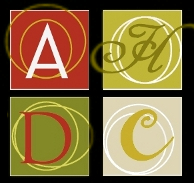 Montgomery County, TN – The Arts and Heritage Development Council has released the dates and times of some of the upcoming Theatre Shows at Clarksville Montgomery County School System high schools. Mark your calendars and make sure to get to one or more of the shows.
Our local students are working hard to present classic theatre favorites for their schools and the community. «Read the rest of this article»

Every Tennessee school child learns early on that our state has been blessed with heros throughout its history. Davy Crockett at the Alamo, Alvin York in the trenches of World War I Europe – we continue to revere the honorable people who sprang from our hills and hollows with the in-borne courage to do the next right thing when they were called on to do so. There are three other heros – two long-gone now and one who is still very much alive – who helped expand our franchise and, in the process, helped save our democracy. The two deceased heros were Harry Burn and Ben West. The third hero, the one who still walks among us, is Senator Tim Burchett of Knoxville.
Harry Burn was a first-term Republican state representative from McMinn county, the youngest Tennessee state legislator serving in 1920 when women's suffrage hung in the balance in our state. Back then, only one state was needed to ratify the Nineteenth amendment to the US Constitution, an amendment that would give women the right to vote. Like many legislators at the time, Representative Burn was under extreme pressure from sexist politicians back home to oppose the amendment, to keep women "in their place". Some even believed that Rep. Burn was a safe bet to vote against suffrage, since he wore a red rose on his lapel, a color then (and now) that represented exclusion and disenfranchisement. But as the pivotal vote approached, «Read the rest of this article»