Austin Peay State University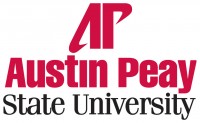 Clarksville, TN – Active duty and military veteran students who will graduate from Austin Peay State University in December will receive APSU's military coin.
The military and veteran graduate recognition and coin presentation ceremony, with the theme "All Hail to Those Who Serve," is scheduled for 5:00pm, Wednesday, December 12th in the Music/Mass Communication Building Mabry Concert Hall. The event is open to the public.
The military service members and veterans receiving the coin will graduate from APSU on Friday, December 14th.
Guest speaker will be Brig. Gen. Robin Mealer, director of the U.S. Army Manpower Analysis Agency at Fort Belvoir, VA. She is an alumna of APSU, having earned a Master of Arts degree in special education while she was professor of military science in the ROTC program from 1996-2000.
About the Speaker
Brig. Gen. Robin Mealer assumed her current duties on December 12th, 2011. As director, she is responsible for the oversight of all manpower determination policies and analytical methodologies used in manpower requirements validation for the Army's generating force.
Mealer earned her bachelor's degree in biology from York College of Pennsylvania and upon graduation was commissioned as an air defense artillery officer, with orders to initial entry rotary wing training. She has served primarily in aviation and force management assignments at various installations, including Fort Campbell, KY.
Upon selection as a force management officer in 2000, she was assigned to the Pentagon in various duty positions in the Army culminating with an assignment as the chief of the Force Management and Integration Division. She led Army chief of staff initiatives to transform and build Army force structure capabilities, develop a RESET program to restore strategic depth, gain approval on additional end strength and deployed to Afghanistan to assess Headquarters and Joint Manning documents of U.S. forces in Afghanistan.
In addition to her bachelor's degree from York College and master's degree from APSU, Mealer has a master's in military science from the Command and General Staff College and a master's in national security and strategy from the Army War College. She has attended a wide variety of military schools, culminating with her graduation from the Joint Force Staff College in 2010.
Her military awards and decorations include the Defense Superior Service Award, Joint Meritorious Unit Award (with Oak Leaf Cluster), Legion of Merit (with Oak Leaf Cluster), Bronze Star, Meritorious Service Medal (with Silver Oak Leaf Cluster), Air Medal (2d award), Army Superior Unit Award (with Oak Leaf Cluster), Air Assault Badge, Senior Army Aviators Badge and the Army Staff Identification Badge.
Mealer is married to retired Chief Warrant Officer Jerry L. Mealer of Calhoun, GA. They have three children, Jerry, Brandi and Benjamin.
About the APSU Military Coin
APSU created its own coin with its military students and veterans in mind. The antique bronze color coin, designed by the APSU Office of Public Relations and Marketing, is finished with black enamel. The first set was cast in 2011.
On one side of the coin, the eagle is prominently displayed as the nation's symbol, along with other American patriotic elements. The University's AP logo is situated at the bottom of the coin. The words, "All Hail to Those Who Serve," were crafted from the lyrics of APSU's alma mater and from the military's customs and courtesies to welcome those who have joined the unit.
The other side of the coin shows an image of the clock tower atop the Browning Administration Building, generally considered the emblem of APSU. The year APSU was founded, 1927, also is noted on the bottom of the piece.