Written by Sgt. Alan Graziano
3rd Brigade Combat Team, 101st Airborne Division (AA) Public Affairs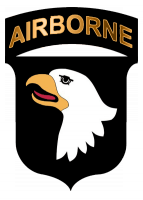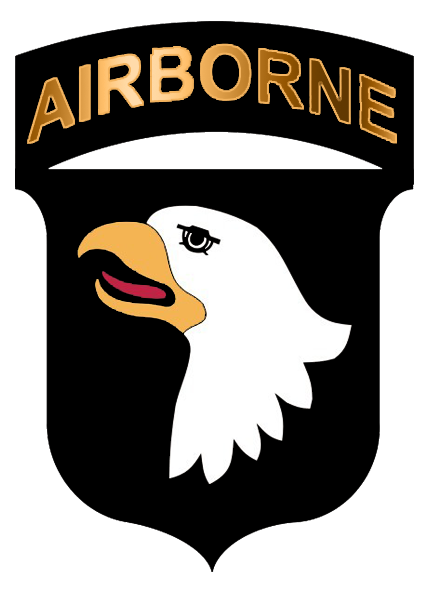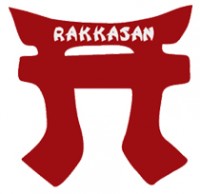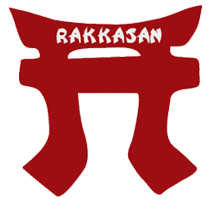 Fort Campbell, KY – When preparing for deployments, most soldiers are afforded the opportunity to train over several months to learn mission-essential skills such as tactical movements, team live-fire exercises and counter-explosive device tactics.
Late-deploying soldiers, however, obtain the knowledge necessary for deployment through an Individual Readiness Training (IRT) course. This shortened, comprehensive training program ensures that they have a similar training experience as everyone else.
More than 20 "Rakkasans" from the 3rd Brigade Combat Team, 101st Airborne Division (Air Assault) conducted IRT here in November in preparation for late deployment.
"I believe that IRT helps soldiers learn a little bit of what to expect in country," said Sgt. 1st Class Troy Martinek, the non-commissioned officer-in-charge of the IRT course for 3rd BCT, "It gives the students all the mandatory classes that they're supposed to get throughout the year."
Throughout the training cycle, the soldiers learned about both cultural and tactical aspects of the Afghanistan environment with classes such as language familiarization, cultural awareness, weapon qualification and familiarization, Improvised Explosive Device awareness and vehicle roll-over safety.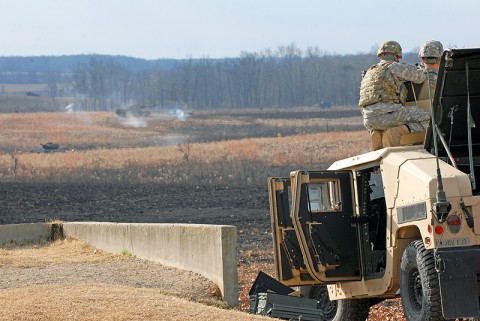 "I've never deployed before, so to learn about all the different languages was interesting," said Pvt. Aaron R. Ouimette, a small-arms repair specialist with Headquarters and Headquarters Company, 3rd Special Troops Battalion, 3rd BCT. "I'm sure that knowledge will play an important role down range."
There are more than 35 different languages spoken throughout the different regions of Afghanistan. The knowledge of spoken languages and of local culture in a unit's area of operations both play an essential role in the success of the overall mission in the country.
"Everything we've learned in IRT builds the fundamentals for survival down range," said Spc. David A. Woods II, a veteran medic with HHC 3rd Battalion, 187th Infantry Regiment, 3rd BCT. "The course builds confidence in the Soldiers' abilities to serve effectively through their deployment."
Although the course teaches soldiers about peacefully interacting with the local population, it also teaches them how to conduct defensive combat operations, such as IED awareness. The goal of this class was to show soldiers the different forms of explosives and what steps need to be taken to eliminate the threat.
"I had no idea that there were so many different types of IEDs," Ouimette said. "The class also taught us what areas that each type of IED was specifically planted at, which is literally life-saving knowledge to have."
"IRT with 3rd BCT compared to pre-deployment training with my last unit is comparatively shorter, but it came down to a strict, 'what you need to know,' without all the added fluff that could distract soldiers from retaining the knowledge needed for deployment," said Woods II.
Within the IED class, soldiers were taught about convoy reaction to road-side bombs through the use of a machine in which soldiers get into simulated tactical vehicles with oversized display screens, which create realistic imagery of driving through a village in Afghanistan. Using the equipment, they learn to adapt to situations and react accordingly to IED attacks.
The soldiers were given further vehicle training with a vehicle and roll-over safety course, in which soldiers were put into a vehicle body on a rotisserie-style, rotating machine. The machine has the ability to turn the vehicle body 360 degrees in a clockwise or counter-clockwise motion, giving the soldiers inside the experience of handling themselves inside a vehicle roll-over.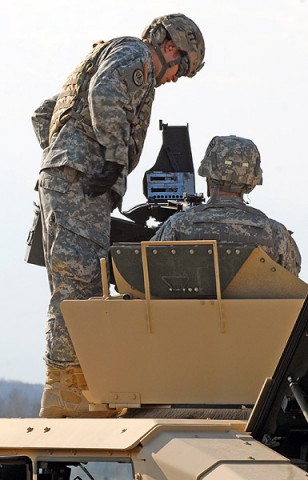 "Being in a vehicle roll-over is not something you're taught in basic training or in a classroom," Woods said. "It's something you just have to experience to actually know how you will react."
"The vehicle roll-over drill was intense," Ouimette said. "You're literally being rolled upside down; I was grabbing at anything and everything to stay in my seat."
When the course was completed, the late-deploying soldiers of 3rd BCT – both veteran and new – had attained both the knowledge and experience necessary to have a similar understanding of deployment operations as their battle buddies down range.
"I'm very happy with the entire IRT course," Martinek said. "Each day, the soldiers know what the class is, why they are getting it and what it's for."
Photo Gallery