Clarksville, TN – On December 13th, 2012, around 8:22pm, a 20 year old man driving a 1988 Chevrolet hit a utility pole on Crossland Avenue and the vehicle rotated partially ejecting the man out the driver's side window.
He was taken by Lifeflight to Vanderbilt Medical Center in critical condition.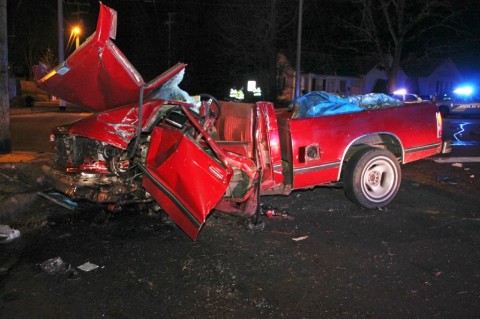 The driver's name is Oplis Reynolds, 20, of Clarksville. He is still in Vanderbilt University Medical Center, but is in stable condition.
For more on the story, see: Clarkville Police report Car Crash on Crossland Avenue sends Man to Vanderbilt in Critical Condition