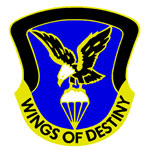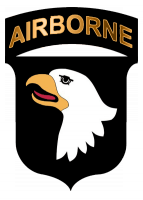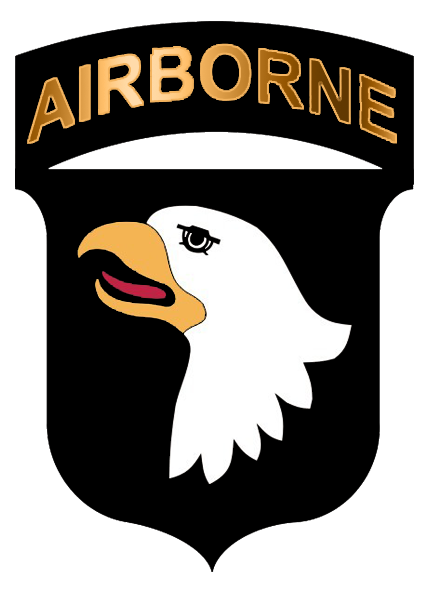 Fort Campbell, KY – The 101st Combat Aviation Brigade deployed in support of Operation Enduring Freedom in September 2012. Approximately 103 Soldiers returned home early Wednesday morning, February 27th, 2013.
The "Wings of Destiny" is currently serving a nine-month deployment and will continue to do so.  Due to changing mission requirements the brigade will be sending home selected units before the nine-month deployment is complete.
The first units to return to Fort Campbell are elements of the 2/17 Cavalry Regiment, Task Force Saber and 96th Aviation Support Battalion, Task Troubleshooter.
The 2/17 Cav. Regt., TF Saber, was headquartered on Forward Operating Base Fenty and was responsible for providing multifunctional aviation support to Regional Command East.
The 96th Aviation Support Battalion, Task Force Troubleshooter, was headquartered on Bagram Airfield and was responsible for providing aviation maintenance support to the Brigade and running Forward Armament and Refueling Points at various locations throughout Regional Command East.
Wings of Destiny
These Soldiers have answered the call to serve their country and have done so with honor. They should be proud of what they have accomplished during this deployment to Afghanistan.
Question and Answers
What is next for the 101st Combat Aviation Brigade?
Upon the return of the 101st Combat Aviation Brigade to Fort Campbell, the "Wings of Destiny" will complete reset and prepare to further support units of the 101st Airborne Division.
What process do Soldiers go through once they return to Fort Campbell?
When a Soldier returns home they go through a seven day reintegration period.  Reintegration is designed to ensure that the homecoming process for Soldiers is a smooth one. Once the reintegration process is complete Soldiers start their block leave to spend time with Family and friends.
What is being done to help Families and Soldiers cope during this process?
Resilient Soldiers and Families remain our number one priority.  Families receive training prior to their Service member returning home so they know what to expect.  Soldiers receive classes prior to their homecoming as well. Leadership at all levels engage Soldiers before they leave Afghanistan so they can best support their Soldiers during the entire Reintegration process.
Communication Methods
The 101st Airborne Division will be the official source for releasable information on homecoming ceremonies.  The link to the website will be posted to the 101st CAB Facebook page 24 hours prior to a main body leaving BAF.
Flight notifications for returning personnel and information concerning these flights will be published by the rear detachment.