APSU Sports: Austin Peay Football

Clarksville, TN – Gary Shephard, who returned to Austin Peay State University two seasons ago to assist his longtime friend and football coaching cohort Rick Christophel, has resigned his position as Governors linebackers coach and recruiting coordinator.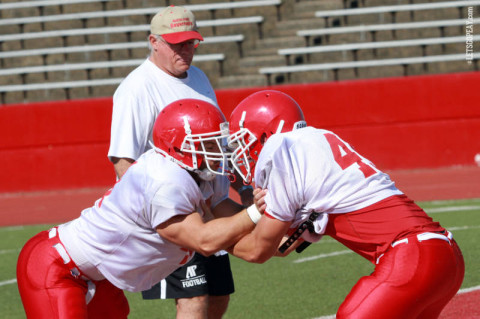 Shephard joined APSU's coaching staff in Summer 2010 after spending the previous 17 seasons coaching Tennessee High School football, including 2005-10 at Clarksville Academy. At the time, Christophel was both seeking a more veteran's presence on the coaching staff along with great football expertise and knowledge.
Previous to that he spent 10 seasons as a Division I assistant, including stops with Christophel at APSU, Cincinnati and Vanderbilt, where he spent six seasons.
After leaving Vanderbilt, he moved into the high school ranks as head man at Halls High School in Knoxville for 11 seasons before returning to his hometown of Clarksville.
Shephard and his wife, Linda, own the popular Edward's Steakhouse in downtown Clarksville.
With Shephard's departure, APSU's new coach will have a position to fill in the upcoming weeks. Christophel resigned in January to become the tight ends coach for the Arizona Cardinals. APSU currently is conducting interviews for Christophel's replacement.