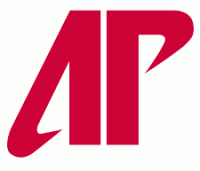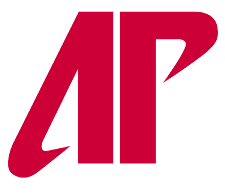 Jackson, TN – For the third time in program history Austin Peay State University's baseball team can celebrate a sweep of the Ohio Valley Conference's top awards. Junior first baseman Craig Massoni was named the league's Player of the Year and senior closer Tyler Rogers was named its Pitcher of the Year at the annual OVC Baseball Awards Banquet held Tuesday night.
"I'm not sure I have a word that is good enough to describe what these two men meant to our team," said Austin Peay head coach Gary McClure. "Having Tyler involved in 27 decisions over 42 wins is incredible. And on the other hand, Craig was a guy who hit almost .500 in league play and didn't do it with singles – he did it with doubles and home runs.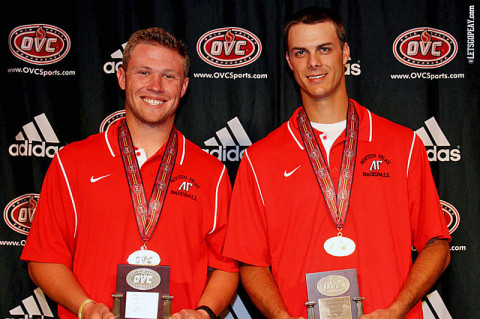 "They both have been huge to this team. But the great thing about both of them is you wouldn't know they were that kind of player by the way they act and interact with their teammates."
In his first season at Austin Peay, Massoni tailored an impressive campaign and nearly claimed the OVC regular-season Triple Crown. The junior from Danville, CA, led the OVC in batting average (.389) was the co-leader in home runs (15) and second in RBI (64).  Massoni was particularly impressive during OVC play, where he had a hit in 27 of the Govs' 29 league outings and finished with a league-leading .484 batting average while posting 12 home runs and 43 RBI.
During the Govs 55-game regular-season slate, Massoni had 25 multiple-hit games and 17 multiple-RBI outings.  He enters the postseason ranked among the NCAA's Division I leaders in batting average (24th), home runs per game (12th), RBI per game (ninth), slugging percentage (11th) and on-base percentage (40th).
Massoni becomes the sixth Austin Peay player to receive the league's Player of the Week honor; however, he is the first since Nate Manning earned the award in 1996.
"Anytime you can be recognized by the people you are competing against is very humbling," said Massoni. "Obviously Tyler had a great season and we both did a lot to help this team win. We hope to continue that into this week and win the tournament."
Rogers followed a school-record 12-save campaign in 2012 with a record-setting performance in 2013. The senior from Littleton, CO, broke his own saves mark just 29 games into the season, April 3rd, at Western Kentucky, as he converted his first 12 save opportunities. Rogers followed that by breaking the OVC single-season saves mark with his 16th save coming at the 42-game mark, April 24th, against Evansville. He ended the regular-season with a 7-2 record, 20 saves and a 1.93 ERA.
The NCAA's Division I saves leader the last five weeks, Rogers enters the postseason tied with Oregon's Jimmie Sherfy for the saves lead. Rogers successfully has converted 20 of his 22 save opportunities this season. In addition, he has been the winning pitcher in all five of Austin Peay's extra-inning affairs this season. Rogers has been the final pitcher on the mound an OVC best 35 games and has a miniscule 0.86 in those contests.
Rogers becomes the first Pitcher of the Year who solely was a reliever during the season. He becomes the ninth Austin Peay pitcher to earn the honor, which was established in 1992. It is the second time in the past three seasons a Govs hurler has earned the award with Jeremy Dobbs capturing the 2011 honor.
"I would say Craig's award is more impressive than mine, he hit .500 in conference play and that's impressive," said Rogers. "I was shocked and honored to be the first reliever to earn award. All of my stats are related to us winning games and that's all that matters, being a part of a winning team."
The sweep by Massoni and Rogers matches the feat accomplished by Nate Manning (Player) and Craig Smith (Pitcher) in 1996 as well as by Randy McDermott (Co-Player) and Jamie Walker (Pitcher) in 1992. It is the seventh time in league history one school has swept the awards in the same season and the first time since 2001 the feat has been accomplished.