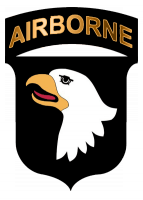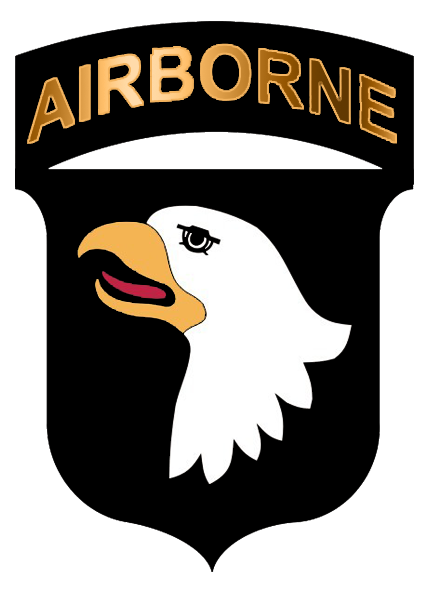 Fort Campbell, KY – Great American Country host Nan Kelley speaks with Sgt. 1st Class Matthew Loheide May 20th during an adaptive tennis session at Fort Campbell about his injuries and commitment to helping other Soldiers as they heal at the Fort Campbell Warrior Transition Battalion.
Loheide, who earned a Silver Star Medal for his heroic actions on the battlefield, currently serves as the non-commissioned officer in charge of the WTB Adaptive Reconditioning Program.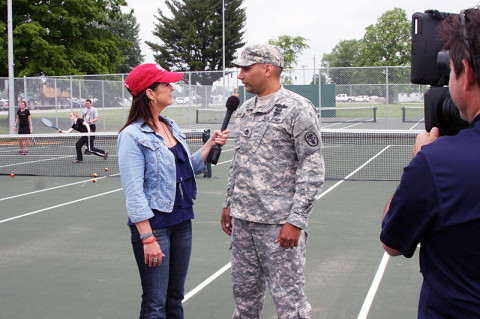 Loheide introduced a segment on Great American Country's special Memorial Day Top 20 Country Countdown, which will air on the channel Memorial Day weekend.
In addition to Loheide's interview, Nan Kelley and country music artist and co-host Craig Morgan rappel off the Air Assault Tower at the Sabalauski Air Assault School and speak to wounded, injured and ill Soldiers who are healing through music therapy.
Tune in to Great American Country May 24th at 7:00pm, 9:00pm and 11:00pm, May 25th at 10:00am and 5:00pm, May 26th at 11:00am, and Memorial Day May 27th at 6:00am and 9:00pm CST.