Topic: Littleton CO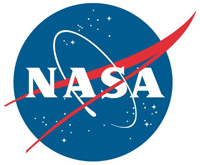 Pasadena, CA – The nebula known as W51 is one of the most active star-forming regions in the Milky Way galaxy. First identified in 1958 by radio telescopes, it makes a rich cosmic tapestry in this image from NASA's recently retired Spitzer Space Telescope.
Located about 17,000 light-years from Earth, in the direction of the constellation Aquila in the night sky, W51 is about 350 light-years – or about 2 quadrillion miles – across. It is almost invisible to telescopes that collect visible light (the kind human eyes detect), because that light is blocked by interstellar dust clouds that lie between W51 and Earth.
«Read the rest of this article»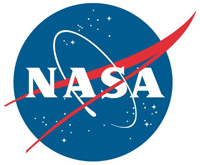 Greenbelt, MD – NASA's Lucy mission last week marked the completion of a major milestone on the path to spacecraft assembly, test, and launch operations.
The Systems Integration Review ensured segments, components, and subsystems, scientific instrumentation, electrical and communication systems, and navigation systems are on schedule to be integrated into the system. It confirmed that facilities, support personnel, and plans and procedures are on schedule to support integration.
«Read the rest of this article»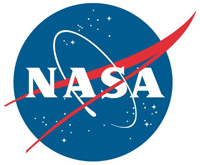 Washington, D.C. – NASA's Spitzer Space Telescope's mission has come to an end after more than 16 years studying the universe in infrared light, revealing new wonders in our solar system, our galaxy and beyond.
Mission engineers confirmed at about 2:30pm PT (4:30pm CT) Thursday the spacecraft was placed in safe mode, ceasing all science operations. After the decommissioning was confirmed, Spitzer Project Manager Joseph Hunt declared the mission had officially ended.
«Read the rest of this article»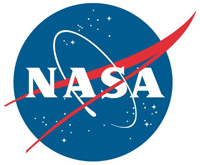 Washington, D.C. – NASA says one of the brightest and most massive star-forming regions in our galaxy, the Omega or Swan Nebula, came to resemble the shape resembling a swan's neck we see today only relatively recently.
New observations reveal that its regions formed separately over multiple eras of star birth. The new image from the Stratospheric Observatory for Infrared Astronomy, or SOFIA, is helping scientists chronicle the history and evolution of this well-studied nebula.
"The present-day nebula holds the secrets that reveal its past; we just need to be able to uncover them," said Wanggi Lim, a Universities Space Research Association scientist at the SOFIA Science Center at NASA's Ames Research Center in California's Silicon Valley.
«Read the rest of this article»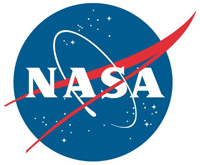 Greenbelt, MD – NASA's Transiting Exoplanet Survey Satellite (TESS) has discovered its first Earth-size planet in its star's habitable zone, the range of distances where conditions may be just right to allow the presence of liquid water on the surface. Scientists confirmed the find, called TOI 700 d, using NASA's Spitzer Space Telescope and have modeled the planet's potential environments to help inform future observations.
TOI 700 d is one of only a few Earth-size planets discovered in a star's habitable zone so far. Others include several planets in the TRAPPIST-1 system and other worlds discovered by NASA's Kepler Space Telescope.
«Read the rest of this article»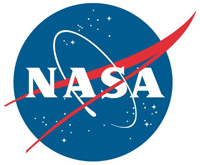 Greenbelt, MD – On Friday, October 18th, 2019, NASA's Lucy mission successfully completed its Critical Design Review.
During this review, Lucy team members presented the completed mission design, demonstrating that the team has met all the technical challenges of the mission and is ready to begin building hardware. After the review completion, NASA's independent review board provided a green light for proceeding into the fabrication/manufacturing stage of the mission.
«Read the rest of this article»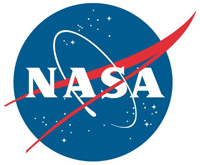 Pasadena, CA – This infrared image from NASA's Spitzer Space Telescope shows a cloud of gas and dust full of bubbles, which are inflated by wind and radiation from young, massive stars. Each bubble is filled with hundreds to thousands of stars, which form from dense clouds of gas and dust.
The bubbles are estimated to be 10 to 30 light-years across, based on what astronomers know about them and other cosmic bubbles. However, determining the exact sizes of individual bubbles can be difficult, because their distance from Earth is challenging to measure and objects appear smaller the farther away they are.
«Read the rest of this article»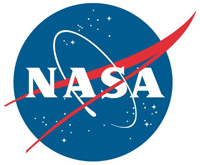 Washington, D.C. – NASA looks to put American astronauts, the first woman and next man, on the Moon's south pole by 2024 and establish sustainable missions by 2028. In order to do so, NASA has picked 11 companies to conduct studies and produce prototypes of human landers for its Artemis lunar exploration program.
"To accelerate our return to the Moon, we are challenging our traditional ways of doing business. We will streamline everything from procurement to partnerships to hardware development and even operations," said Marshall Smith, director for human lunar exploration programs at NASA Headquarters.
«Read the rest of this article»
NASA's Goddard Space Flight Center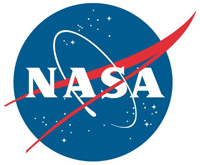 Greenbelt, MD – NASA's 4-year-old atmosphere-sniffing Mars Atmosphere and Volatile Evolution (MAVEN) mission is embarking on a new campaign today to tighten its orbit around Mars.
The operation will reduce the highest point of the MAVEN spacecraft's elliptical orbit from 3,850 to 2,800 miles (6,200 to 4,500 kilometers) above the surface and prepare it to take on additional responsibility as a data-relay satellite for NASA's Mars 2020 rover, which launches next year.
"The MAVEN spacecraft has done a phenomenal job teaching us how Mars lost its atmosphere and providing other important scientific insights on the evolution of the Martian climate," said Jim Watzin, director of NASA's Mars Exploration Program. "Now we're recruiting it to help NASA communicate with our forthcoming Mars rover and its successors."
«Read the rest of this article»
NASA Jet Propulsion Laboratory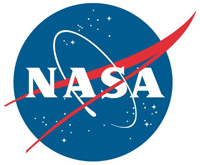 Pasadena, CA – In November 2017, scientists pointed NASA's Spitzer Space Telescope toward the object known as 'Oumuamua – the first known interstellar object to visit our solar system. The infrared Spitzer was one of many telescopes pointed at 'Oumuamua in the weeks after its discovery that October.
'Oumuamua was too faint for Spitzer to detect when it looked more than two months after the object's closest aproach to Earth in early September. However, the "non-detection" puts a new limit on how large the strange object can be. The results are reported in a new study published today in the Astronomical Journal and coauthored by scientists at NASA's Jet Propulsion Laboratory in Pasadena, California.
«Read the rest of this article»