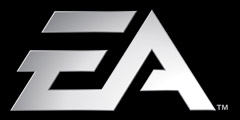 Redwood City, CA – Electronic Arts Inc., the National Hockey League (NHL®) and the National Hockey League Players' Association (NHLPA®) announced today that New Jersey Devils goaltender Martin Brodeur has been selected by fans as the EA SPORTS NHL®14 cover athlete.

Brodeur defeated Columbus Blue Jackets goalie and Vezina Trophy winner, Sergei Bobrovsky to claim the cover. The NHL 14 cover will be the first to feature a goalie since John Vanbiesbrouck appeared on the cover of NHL '97. NHL 14 will be available on September 10, 2013 in North America and by September 13th, 2013 worldwide.

"The support I've received throughout the cover vote campaign has been incredible," said Brodeur. "My kids pushed me to participate in the campaign, and they are really excited to see their dad on the cover of the game they play all the time. I want to thank all the NHL fans who campaigned and voted for me."

"We would like to congratulate Martin Brodeur on being selected by the fans as the EA SPORTS NHL 14 cover athlete," said Adam Larry, NHLPA Director of Licensing and Associate Counsel. "This year's cover vote built off the momentum generated last year, successfully engaging hockey fans with the 60 NHL players who participated in the NHL 14 campaign."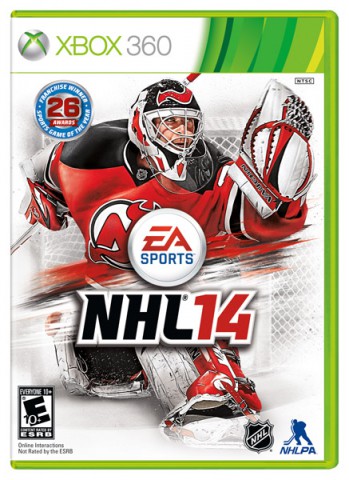 "We would like to congratulate Marty for this exceptional recognition of his accomplished career and salute our fans' appreciation for his incredible achievements both on and off the ice as they campaigned rigorously and voted him as the NHL 14 cover athlete," said Dave McCarthy, NHL Vice President of Consumer Products Marketing. "Throughout the cover vote campaign, our teams and fans exhibited creative and relentless support for their favorite players and their passion and dedication to hockey is the best in all of professional sports."

Hosted on NHL.com for the second straight year, the EA NHL 14 campaign gave fans the opportunity to select the face of the EA SPORTS NHL® 14 cover. Fans cast more than 22 million votes in the second annual cover athlete campaign.

EA SPORTS is one of the leading sports entertainment brands in the world, with top-selling videogame franchises, award-winning interactive technology, fan programs and cross-platform digital experiences. EA SPORTS creates connected experiences that ignite the emotion of sports through industry-leading sports videogames, including Madden NFL football, FIFA Soccer, NHL® hockey, NBA LIVE basketball, NCAA® Football, Tiger Woods PGA TOUR® golf, SSX, and Fight Night boxing.

For more information about EA SPORTS, including news, video, blogs, forums and game apps, please visit www.easports.com.

NHL® 14 is an Officially Licensed Product of the NHL and the NHLPA. NHLPA, National Hockey League Players' Association and the NHLPA logo are trademarks of the NHLPA. © NHLPA. NHL and the NHL Shield are registered trademarks of the National Hockey League.

NHL, the NHL Shield and the word mark and image of the Stanley Cup are registered trademarks and NHL Awards name and logo are trademarks of the National Hockey League. NHL and NHL team marks are the property of the NHL and its teams. © NHL 2013. All Rights Reserved.
About Electronic Arts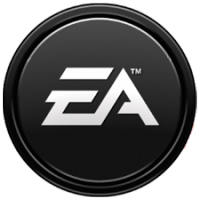 Electronic Arts (NASDAQ: EA) is a global leader in digital interactive entertainment. The Company delivers games, content and online services for Internet-connected consoles, personal computers, mobile phones and tablets. EA has more than 285 million registered players and operates in 75 countries.
In fiscal year 2013, EA posted GAAP net revenue of $3.8 billion. Headquartered in Redwood City, California, EA is recognized for a portfolio of critically acclaimed, high-quality blockbuster brands such as The Sims™, Madden NFL, FIFA Soccer, Need for Speed™, Battlefield™ and Mass Effect™. More information about EA is available at www.ea.com/news.
EA SPORTS, SSX, The Sims, Need for Speed, Mass Effect and Battlefield are trademarks of Electronic Arts Inc. and its subsidiaries. John Madden, NFL, NBA, NCAA, NHL, Tiger Woods, and PGA TOUR and FIFA are the property of their respective owners and used with permission.
Sections
Technology
Topics