Written by Sgt. Sinthia Rosario
101st Sustainment Brigade, 101st Airborne Division (AA) Public Affairs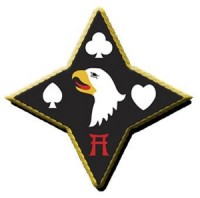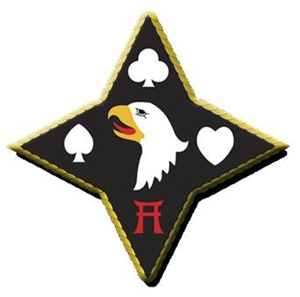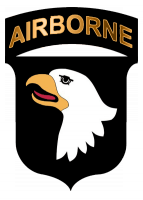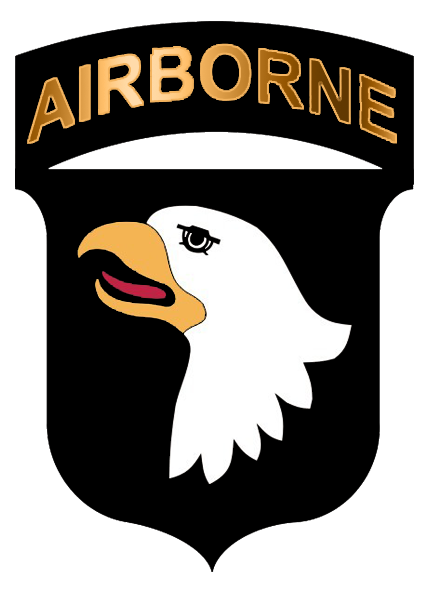 Bagram Airfield, Afghanistan – Twin brothers as children normally do everything together; they share each other's dreams as well as plan what they want to be when they grow up, then as adults some slowly grow apart while others maintain their strong brotherly bond.
Capt. Matthew N. Mayor, brigade logistics and operations officer with 101st Sustainment Brigade, Task Force Lifeliner and Capt. Mark E. Mayor, brigade intelligence and current operations officer with 2nd Brigade Combat Team, 1st Cavalry Division "Black Jack Brigade", identical twin brothers hailing from Kenosha, WI, have always been very close and inseparable.
They were always in the same sports; same college and now both currently serve as captains in the U.S. Army.
"It's like we decided to go ahead and do it through our ROTC first. We wanted to get a college education and then go ahead and serve. That was probably one of the motivating factors, to do something together," said Matthew. "I couldn't be happier, couldn't be more content, and more inspired to work with this great team that I'm part of, and he's part of, so it's kind of like working for the same organization which is the Army as a whole."
As they sat talking about the choices they have made, Mark reminisced about the month they both went on active duty.
"I remember that very month, when both of us went on active duty July 4th, 2009," said Mark. "That weekend prior we said our goodbyes to the families and we had a pre Fourth of July celebration."
Their military orders took them to Fort Sill, OK, for Basic Officer Leaders Course. They were both stationed there together during that time; although, the brothers knew they would eventually go to their separate branch schools.
In the beginning, the twin brothers were a bit hesitant in joining the service. Thoughts of being separated caused a bit of anxiety. But, they knew deep down inside they would be alright in the long run.
"It was difficult, it was challenging, but I'm sure every soldier goes through the same thing. Separation anxiety, family, but eventually you cope, you learn to use the shared media, Facebook, Skype, etc.," said Matthew.
Mark promptly added to his brother's statement, "You quickly adapt and just overcome any feelings of separation and anxiety, so that passed after a few months."
The two commented on the choices they have made and both agree that there are no regrets with the Army lifestyle they chose.
Although the twins are identical with many things in common, there are some differences that have set them apart. They said in jest that Mark has always been the talkative one, while Matthew is the quiet one, the listener.
Mark explained, "A lot of our idiosyncrasy, just the way we are now, comes from our parents and what jobs they had. Like for instance, our father is a psychologist, he's a therapist, so the listening aspect he (Matthew) picked up from him (father)."
He continued talking about his brother by explaining how he cares about what people say and that he has been like that since they were young children.
As they continued to think back on their upbringing while they were sitting in Bagram, Afghanistan, together they jokingly talked about each other's strengths and weaknesses, but not in that competitive fashion that you'd typically see between siblings.
As children, they were both in the little league together. Mark was voted MVP (most valuable player) as the pitcher and Matthew was the home run hitter.
"We're mirror twins, I'm left handed and he's right handed that's our major difference between each other physically," said Mark. "I've always been a little better of a pitcher. His (Matthew's) strong suit is soccer, he's always been better at soccer than I was."
Whether they discuss their jobs in the military or the days on the little league team there is no doubt they share a unique understanding of each other.
The brothers are not from a military family background, but they have a supporting family. They stoically spoke of their mother in how she worries, but they know their mother supports them and is very proud of their military service.
"Our family is very patriotic, very proud, and very supportive and his wife (Mark's) is very involved as well as my mother, father and our family in supporting the troops and sending care packages," said Matthew.
The brothers walked into the military lifestyle not fully knowing what was ahead of them. Mark stated that their views have changed entirely since joining the Army.
"After a couple of years you go back to your hometown you don't feel the same, you're forever changed by the training, by the new experiences, by the new people you meet, the people that you work with," Mark said. He added with exuberance, "to be with my twin brother here in Afghanistan, serving in the Army, serving the country that I love, it can't get any better than that."