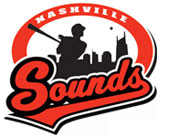 Nashville, TN – Left-hander Chris Narveson combined with a trio of relievers on a four-hit shutout during the Nashville Sounds' 4-0 victory over the Las Vegas 51s in front of 6,441 fans on Thursday evening at Greer Stadium.
The victory, Nashville's sixth shutout of the year, extended the Sounds' longest winning streak of the season to four games. Las Vegas advanced only two runners into scoring position all evening.
«Read the rest of this article»
Nashville, TN – The State of Tennessee's Annual Sales Tax Holiday is held every year on the first Friday in August and ends the following Sunday night. This year's tax-free holiday weekend begins at 12:01am on Friday, August 2nd and ends Sunday, August 4th at 11:59pm.
What is Tax Free? Clothing $100.00 or less. School Supplies $100.00 or less. Computers $1500 or less. «Read the rest of this article»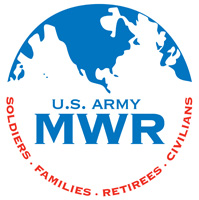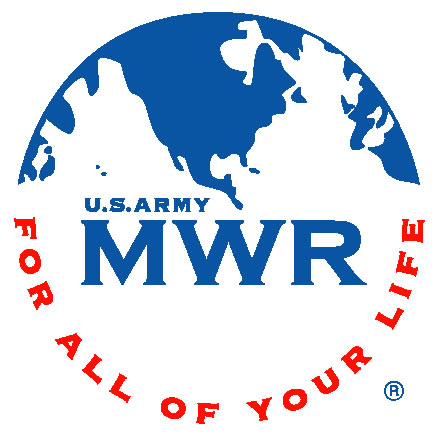 Fort Campbell, KY – You enjoyed the first one so much that Aquatics has scheduled another Youth Triathlon for August 17th. The event will begin at Gardner Indoor Pool, located at 2191 Tennessee Avenue.
Check in will be at 8:00am and the event will begin at 9:00am with the swimming portion at Gardner Pool. Ages 6 to 18 are invited to participate in the Youth Triathlon and ages 4 and 5 are invited to participate in the Eaglets Run which will begin at 8:45am. «Read the rest of this article»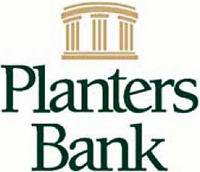 Clarksville, TN – The Planters Bank-Hilldale Gallery will feature metal art from local artist Brent Streeter Thursday, August 1st – Wednesday, September 4th.
Brent Streeter was born and raised in Michigan in the heart of the automotive industry and worked most of his life as a Design Engineer. Brent moved to Clarksville in 2007 with his wife Joyce because they both loved Tennessee and were ready for a new adventure.
«Read the rest of this article»
Clarksville, TN – On Saturday, July 27th, the Friends of Dunbar Cave held their Sixth Annual Cooling at the Cave event at Dunbar Cave State Natural Area from 3:00pm until 5:00pm. All ages were welcome and admission was free. It was estimated that between 250 and 300 people came out to the event.
"This is probably the best attended Cooling at the Cave so far," stated Lionel Senseney, President of Friends of Dunbar Cave. "The weather was just beautiful today."
«Read the rest of this article»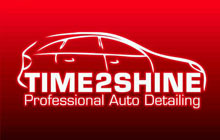 Clarksville, TN – Army Veteran-owned "Time2Shine" car wash and valet detailing service is holding a fundraiser/car wash on Saturday, August 3rd, from 10:00am–5:00pm offering free car washes to support Raja Renata Ranch.
RRR rescues dogs from high kill shelters and private owners, and trains them as service dogs for our military veterans. These dogs are more than pets; they are trained therapy dogs, agility dogs and service companions.

«Read the rest of this article»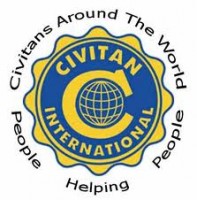 Cunningham, TN – On Saturday, July 27th, the Central Civitan Club held the 105th Annual Lone Oak Picnic from 9:00am to 3:00pm at the Central Civitan Building located on Alonzo Place in Southern Montgomery County. By 11:00am, the parking area was overflowing with cars and trucks of those in attendance.
"This morning it was threatening rain, but the sun came out and we have a beautiful day for the event," stated Central Civitan officer Larry Pitts.
«Read the rest of this article»


Clarksville, TN – The City of Clarksville Parks and Recreation will be closing their public pools for the summer season on Sunday, August 4th.
However, New Providence Pool and Beachaven Pool will be extending the Summer Swim Season. Current summer pool passes will be honored during the extended hours.
«Read the rest of this article»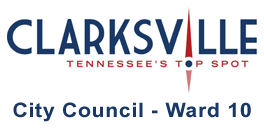 Clarksville, TN – This could be an interesting council session.
The mayor wants the council to approve borrowing $325,000 for an excursion boat project. As of last Thursday neither we, nor the mayor, had any idea what it may involve and even if the city will do the project.
We may not need $120,000 we borrowed last year to buy land for the new fire station in the Exit 1 area if a land donation comes through. However, the mayor wants the council to approve borrowing $1.44 million to build that new fire station before we see if we could save $120,000 in loan costs. «Read the rest of this article»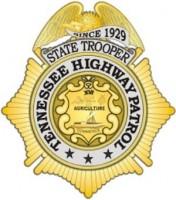 Nashville, TN – Tennessee Highway Patrol Colonel Tracy Trott is reminding motorists to exercise an abundance of caution in neighborhoods and around school zones during the upcoming 2013-2014 school year. State Troopers will target speeders, distracted drivers and those who disregard stopped school buses that are loading and unloading children.
State Troopers issued 5,247 citations in school zones during the 2012-2013 school year. That's up from 3,856 citations issued in 2011-12. Last year's citations included 759 speeding violations and two citations for passing a stopped school bus.
«Read the rest of this article»