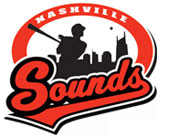 Nashville, TN – Left-hander Chris Narveson combined with a trio of relievers on a four-hit shutout during the Nashville Sounds' 4-0 victory over the Las Vegas 51s in front of 6,441 fans on Thursday evening at Greer Stadium.
The victory, Nashville's sixth shutout of the year, extended the Sounds' longest winning streak of the season to four games. Las Vegas advanced only two runners into scoring position all evening.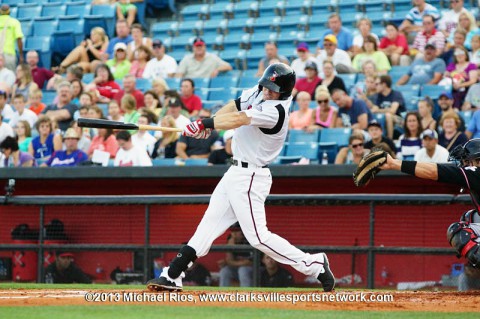 Narveson (3-6) logged his third quality start in his last four outings to earn the victory. He faced three batters over the minimum while scattering three hits during his seven scoreless frames and struck out a season-high eight batters.
The left-hander's solid outing gave Nashville starting pitchers 22 consecutive scoreless innings dating back to Monday's series finale in Omaha against the Storm Chasers.
Johnnie Lowe (0.2 IP) and Brent Leach (0.1 IP) combined to work a scoreless eighth before Michael Olmsted closed out the shutout in the ninth.
Sounds hurlers retired 15 of the final 17 Las Vegas batters on the night and faced only one batter over the minimum through the final six frames of action.
Nashville (42-71) finished with an 8-1 record while wearing its 1980s-style jerseys on Throwback Thursdays at Greer Stadium this season. The Sounds are just 17-32 in their other home contests.
In the bottom of the fourth, first baseman Hunter Morris (2-for-3) broke a scoreless tie when he snapped his longest home run drought of the season by leading off with his team-leading 20th big fly of the year, a solo shot to center off 51s starter Giancarlo Alvarado. It was the slugger's first homer in his last 72 at-bats and gave the Sounds a 1-0 lead.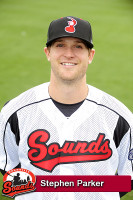 Alvarado (4-1) suffered his first loss of the year in hard-luck fashion after working a quality start for the visitors. The right-hander allowed one run on six hits over  6 1/3 innings of action.
The Sounds upped their lead to 4-0 in the eighth inning with three unearned runs against Las Vegas reliever Jack Leathersich. Robinzon Diaz (2-for-4) led off with a single and moved to second on a Morris walk before scoring when 51s third baseman Brandon Hicks was unable to handle Hainley Statia's two-out ground ball. Stephen Parker (2-for-3) followed with a two-run double off the base of the right-center wall.
The Sounds will look to nail down their first series sweep of the year when the teams wrap up the four-game set with a 7:05pm finale on Friday night. Nashville has not announced a starter for the contest. Las Vegas will send right-hander Jacob deGrom (3-1, 4.33) to the hill.
Box Score
Nashville Sounds (42-71) 4, Las Vegas 51s (60-51) 0
August 1st, 2013
1
2
3
4
5
6
7
8
9
R
H
E
Las Vegas 51s
0
0
0
0
0
0
0
0
0
0
4
1
Nashville Sounds
0
0
0
1
0
0
0
3
x
4
8
0
a-Grounded out for Henn in the 8th. b-Singled for Hoffmann in the 9th.
BATTING
TB: Lutz, Z; Baxter; Nieuwenhuis; Tejada, R.
Runners left in scoring position, 2 out: Lutz, Z; Tejada, R.
GIDP: Hicks, Campbell, Tejada, R.
Team RISP: 0-for-3.
Team LOB: 3.BASERUNNING
SB: Hoffmann (6, 2nd base off Narveson/Diaz, R).FIELDING
E: Hicks (12, fielding).
Outfield assists: Nieuwenhuis (Narveson at home).
DP: (Nieuwenhuis-Pena, F).
a-Grounded out for Leach in the 8th.
BATTING
2B: Parker, S (15, Leathersich).
HR: Morris, H (20, 4th inning off Alvarado, C, 0 on, 0 out).
TB: Narveson; Diaz, R 2; Parker, S 3; Morris, H 5; Davis, Ke.
RBI: Morris, H (54), Parker, S 2 (27).
2-out RBI: Parker, S 2.
Runners left in scoring position, 2 out: Halton; Diaz, R 2; Velez 2; De La Rosa, A.
SAC: Narveson 2.
Team RISP: 1-for-12.
Team LOB: 8.FIELDING
DP: 3 (Parker, S-Velez-Morris, H 2, Prince-Velez-Morris, H).
WP: Narveson 2.
Pitches-strikes: Alvarado, C 94-57, Henn 5-4, Leathersich 28-18, Mitchell 3-3, Narveson 93-61, Lowe 6-4, Leach 4-3, Olmsted 15-9.
Groundouts-flyouts: Alvarado, C 7-5, Henn 2-0, Leathersich 1-0, Mitchell 1-0, Narveson 5-6, Lowe 1-0, Leach 1-0, Olmsted 1-0.
Batters faced: Alvarado, C 27, Henn 2, Leathersich 6, Mitchell 1, Narveson 24, Lowe 2, Leach 1, Olmsted 3.
Inherited runners-scored: Henn 2-0, Mitchell 1-0.
Umpires: HP: Joel Hospodka. 1B: Tom Woodring. 3B: Gerard Ascani.
Weather: 84 degrees, partly cloudy.
Wind: 4 mph, Out to CF.
T: 2:41.
Att: 6,441.
Venue: Herschel Greer Stadium.
August 1, 2013