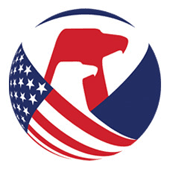 Washington, D.C. – Monster Science Growing Spiders recalled by Be Amazing! Toys because a child can possibly mistake the product as candy. If ingested, it can expand inside the child causing a serious ingestion hazard.
Consumers should stop using this product unless otherwise instructed. It is illegal to resell or attempt to resell a recalled consumer product.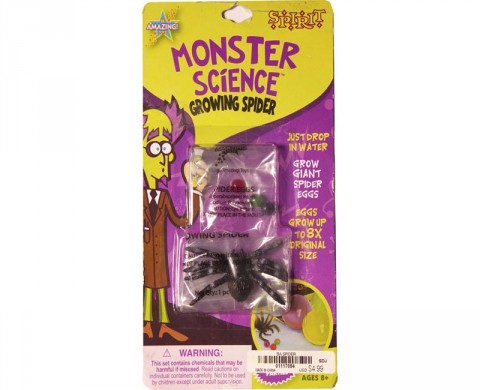 Product Information
Name of product: Water-absorbing polymer balls
Importer: Be Amazing! Toys, of Salt Lake City
Units: About 26,500
Description: This recall involves Monster Science Growing Spider toy sets, model number 7280. The sets contain marble-sized polymer ball "spider eggs" that can absorb from 300 to 800 times their weight in water and can grow up to eight times their original size. The sets consist of one polymer spider and three "spider eggs". The Be Amazing! Toys star logo and the words Monster Science Growing Spider, Ages 8+, Just drop in water, Grow Giant Spider Eggs and Eggs Grow Up to 8X Original Size are printed on the front of the packaging. The model number is on the bottom of the back of the packaging. The front and back of the packaging have warnings not to use the toy without adult supervision.
Hazard: The soft and colorful product can be mistaken by a child for candy. When the marble-sized toy is ingested, it can expand inside a child's body and cause intestinal obstructions, resulting in severe discomfort, vomiting, dehydration and could be life threatening. The toys do not show up on an x-ray and need surgery to be removed from the body.
Incidents/Injuries: None reported. CPSC is aware of one incident with a similar water absorbing polymer ball product in which an 8-month-old girl ingested the ball and it had to be surgically removed.
Remedy: Consumers should immediately take this recalled toy away from children and contact Be Amazing! Toys for a refund.
Sold at: Cracker Barrel Old Country Stores nationwide from August 2011 to August 2013, Spirit Halloween stores nationwide from August 2011 to November 2011 and from August 2012 to November 2012, and Target stores nationwide from September to November 2012 for between $3.00 and $5.00.
Consumer Contact: Be Amazing! Toys toll-free at 877.798.9795, from 9:00am to 5:00pm ET Monday through Friday, or online at www.beamazingtoys.com, then click on Safety Recall at the bottom of the page for more information.
Manufactured in: China
The U.S. Consumer Product Safety Commission (CPSC) is still interested in receiving incident or injury reports that are either directly related to this product recall or involve a different hazard with the same product. Please tell us about your experience with the product on www.SaferProducts.gov
About the U.S. Consumer Product Safety Commission
CPSC is charged with protecting the public from unreasonable risks of injury or death associated with the use of the thousands of consumer products under the agency's jurisdiction. Deaths, injuries and property damage from consumer product incidents cost the nation more than $900 billion annually. CPSC is committed to protecting consumers and families from products that pose a fire, electrical, chemical or mechanical hazard. CPSC's work to ensure the safety of consumer products – such as toys, cribs, power tools, cigarette lighters and household chemicals – contributed to a decline in the rate of deaths and injuries associated with consumer products over the past 30 years.