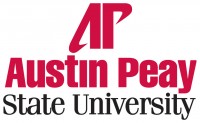 Clarksville, TN – The U.S. News & World Report Best Colleges 2014 rankings were released September 10th, and Austin Peay State University jumped an astounding 18 spots this year, placing 69th in the Regional University South rankings.
That category includes schools from the southeastern United States that offer a full range of undergraduate programs, with some master's programs but few doctoral programs. Last year, APSU ranked 87th in that category.
U.S. News & World Report, which surveyed nearly 1,800 schools nationwide, has released its Best Colleges rankings since 1983, and the list is often used by prospective students when determining where to attend.
Robert Morse, director of data research for U.S. News and World Report, wrote in his blog today that they did things differently when compiling this year's list.
"For these new rankings, we made significant changes to methodology to reduce the weight of input factors that reflect a school's student body and increase the weight of output measures that signal how well a school educates its students," he wrote.
Austin Peay has worked diligently over the last several years to better educate students and increase graduation rates. A centerpiece of these efforts was the creation of the Degree Compass course suggestion tool. This unique program provides each student with personalized recommendations based on their academic transcript. The tool helps students select courses, choose a "Major" and select programs that are more suited to their academic talents.
Earlier this summer, U.S. President Barack Obama singled out APSU for using Degree Compass to better serve students. A release issued by the White House that morning stated, "To help students choose the courses that will allow them to earn a degree as quickly as possible, Austin Peay State University has developed the 'Degree Compass' system that draws on the past performance of students in thousands of classes to guide a student through a course, in a similar manner to the way Netflix or Pandora draw on users' past experience to guide movie or music choices."
For more information on the rankings, visit www.usnews.com/colleges.