Topic: Pandora
NASA Jet Propulsion Laboratory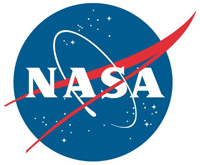 Pasadena, CA – New findings have emerged about five tiny moons nestled in and near Saturn's rings. The closest-ever flybys by NASA's Cassini spacecraft reveal that the surfaces of these unusual moons are covered with material from the planet's rings – and from icy particles blasting out of Saturn's larger moon Enceladus. The work paints a picture of the competing processes shaping these mini-moons.
"The daring, close flybys of these odd little moons let us peer into how they interact with Saturn's rings," said Bonnie Buratti of NASA's Jet Propulsion Laboratory in Pasadena, California. Buratti led a team of 35 co-authors that published their work in the journal Science on March 28th. "We're seeing more evidence of how extremely active and dynamic the Saturn ring and moon system is."
«Read the rest of this article»
Written by Preston Dyches
NASA's Jet Propulsion Laboratory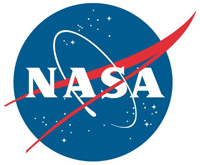 Pasadena, CA – In a fitting farewell to the planet that had been its home for over 13 years, the Cassini spacecraft took one last, lingering look at Saturn and its splendid rings during the final leg of its journey and snapped a series of images that has been assembled into a new mosaic.
Cassini's wide-angle camera acquired 42 red, green and blue images, covering the planet and its main rings from one end to the other, on September 13th, 2017. Imaging scientists stitched these frames together to make a natural color view. The scene also includes the moons Prometheus, Pandora, Janus, Epimetheus, Mimas and Enceladus.
«Read the rest of this article»
Written by Preston Dyches
NASA's Jet Propulsion Laboratory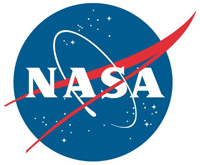 Pasadena, CA – Newly released images showcase the incredible closeness with which NASA's Cassini spacecraft, now in its "Ring-Grazing" orbits phase, is observing Saturn's dazzling rings of icy debris.
The views are some of the closest-ever images of the outer parts of the main rings, giving scientists an eagerly awaited opportunity to observe features with names like "straw" and "propellers." Although Cassini saw these features earlier in the mission, the spacecraft's current, special orbits are now providing opportunities to see them in greater detail.
«Read the rest of this article»

Clarksville, TN – Sometimes young entrepreneurs are blind to the fact that 90 percent of these ventures end up failing when they see the astounding success of some startup companies, such as Pandora and Uber, can . Every time a company like Snapchat comes on the scene, plenty of others—remember Cuil or Sprialfrog?—quietly disappear.
«Read the rest of this article»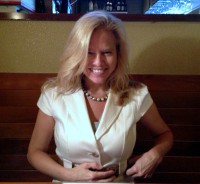 Nashville, TN – An Open Love Letter to Lyle Lovett…
Sandee Gertz
Dear Lyle,
First off, I want to apologize for never really knowing you for the last 20 years.  I'm sorry about seeing your image way back in the 80's and only associating it with the man who married Julia Roberts.  All I could think of at the time was "that hair!"  I didn't understand the marriage—or the music—but that was because, sadly, I had never given it a try. (The music that is.)
«Read the rest of this article»
Proposes free community and technology college education to every graduating senior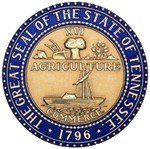 Nashville, TN – During his fourth annual State of the State address before the General Assembly, Tennessee Governor Bill Haslam tonight introduced the "Tennessee Promise."
The historic proposal commits to providing on a continuing basis two years of community college or a college of applied technology (TCAT) absolutely free of tuition and fees to graduating high school seniors.
"Through the Tennessee Promise, we are fighting the rising cost of higher education, and we are raising our expectations as a state," Haslam said.  "We are committed to making a clear statement to families that education beyond high school is a priority in the state of Tennessee."
«Read the rest of this article»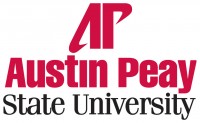 Clarksville, TN – When future generations look back on the history of Austin Peay State University, the year 2013 will likely be remembered as a pivotal time in the University's development.
In the last 12 months, the campus has changed tremendously, both in terms of its layout and its notoriety. New, state-of-the-art buildings are welcoming new students, and even the President of the United States is talking about APSU.
As the University community looks ahead to another big year, here are some of the top stories that defined Austin Peay in 2013.
«Read the rest of this article»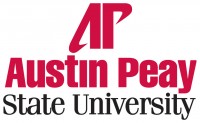 Clarksville, TN – The U.S. News & World Report Best Colleges 2014 rankings were released September 10th, and Austin Peay State University jumped an astounding 18 spots this year, placing 69th in the Regional University South rankings.
That category includes schools from the southeastern United States that offer a full range of undergraduate programs, with some master's programs but few doctoral programs. Last year, APSU ranked 87th in that category. «Read the rest of this article»
Written by Jia-Rui Cook
Jet Propulsion Laboratory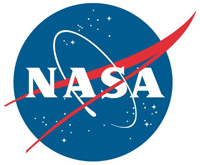 Pasadena, CA – NASA's Cassini spacecraft successfully completed its closest-ever pass over Saturn's moon Dione on Monday, December 12th, slaloming its way through the Saturn system on its way to tomorrow's close flyby of Titan.
Cassini is expected to glide about 2,200 miles (3,600 kilometers) over the Titan surface on December 13th.
«Read the rest of this article»
Written by Rosemary Sullivant
Jet Propulsion Laboratory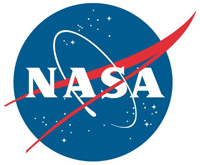 Pasadena, CA – With the artistry of a magazine cover shoot, NASA's Cassini spacecraft captured this portrait of five of Saturn's moons poised along the planet's rings.
From left to right are Janus, Pandora, Enceladus, Mimas and finally Rhea, bisected by the right side of the frame. The view was acquired at a distance of approximately 684,000 miles (1.1 million kilometers) from Rhea and 1.1 million miles (1.8 million kilometers) from Enceladus.
«Read the rest of this article»