Topic: White House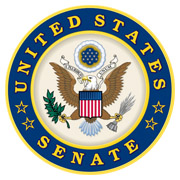 Washington, D.C. – During my first year in the Senate, I traveled to every single county in Tennessee and met with local and state community leaders. This year has been chock full of adjustments to our everyday lives, but my commitment to hearing from constituents will never change.
In light of all the new social distancing rules, I've taken my 95 county tour online! These virtual roundtables have given me the opportunity to hear firsthand from every single county on how Washington can best serve their needs.
«Read the rest of this article»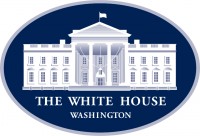 Washington, D.C. – The Donald Trump Administration "was well aware of the threat of a pandemic before the novel coronavirus emerged," Joel Zinberg and Tomas Philipson write in The Wall Street Journal.
In fact, a White House report produced last September laid the groundwork for President Trump's historic push for a vaccine, now known as Operation Warp Speed.
«Read the rest of this article»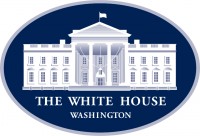 Washington, D.C. – President Donald Trump welcomed a group of teachers, parents, and physicians to the White House today to discuss how best to get American children back to school safely this fall.

Kellyanne Conway: 65 percent of parents worry kids will fall behind

Half of low-income families and 42 percent of families of color lack sufficient devices at home to access distance learning.
«Read the rest of this article»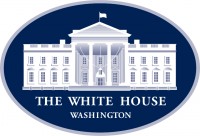 Washington, D.C. – For six years, Terry Sharpe—or the "Walking Marine," as he's known—has completed seven 300-mile walks to raise awareness for veteran suicide.

Today, 69-year-old Sharpe completed his eighth and final walk, arriving in Washington all the way from Summerfield, North Carolina. He was joined by Second Lady Karen Pence at the Washington Monument, and the pair crossed the finish line on the South Lawn of the White House, where Sharpe was greeted by President Donald Trump.
«Read the rest of this article»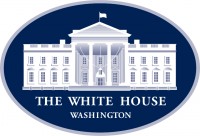 Washington, D.C. – "In a new bid to kickstart the economy and steer younger Americans to good jobs that don't require a $120,000 college degree, the Ad Council, Apple, the White House and other sponsors today are unveiling a new campaign urging potential job-seekers to 'find something new,'" Paul Bedard writes in the Washington Examiner.

"Jobs are changing—and the COVID-19 Coronavirus has accelerated the pace," says Ivanka Trump, who is co-chair of the White House's American Workforce Policy Advisory Board.
«Read the rest of this article»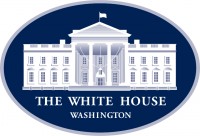 Malvern, PA – VICE PRESIDENT MIKE PENCE: Well, Gene, thank you. And I want to thank the Pennsylvania Chamber of Business and Industry for bringing together so many great business leaders.
It's wonderful to be back in Pennsylvania at a time when we are opening up America again and opening up America's schools very soon. So, thank you all for coming. I'm looking forward to hearing your reports on the progress you're making.
«Read the rest of this article»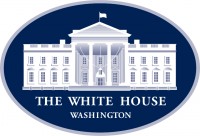 Washington, D.C. – PRESIDENT DONALD TRUMP: Well, thank you very much. It's an honor to be with everybody, and very importantly, we're at the White House, and there's no place like the White House. And for those of you that this is the first time, I know exactly what you're thinking, because I was here a first time, and it was still something I'll never forget.
So it's great to have you. And our First Lady and I are pleased to welcome everybody to this wonderful place and discuss the vital importance of safety and reopening America's schools. We want to reopen the schools. Everybody wants it. The moms want it, the dads want it, the kids want it. It's time to do it.
«Read the rest of this article»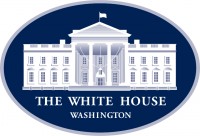 Washington, D.C. – "On Friday, President Donald Trump signed an executive order directing federal agencies to fill job vacancies based on merit, rather than require a minimum level of education for candidates seeking open positions," Preston Cooper reports for Forbes.

"Credential inflation shuts out experienced, qualified job candidates who are perfectly capable of filling certain roles simply because they lack the right piece of paper . . . Most perniciously, it convinces young job seekers that they need a bachelor's degree or even a graduate degree to succeed."
«Read the rest of this article»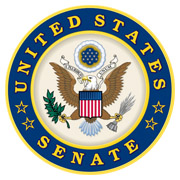 Washington, D.C. – U.S. Senator Lamar Alexander (R-Tenn.) yesterday afternoon on the Senate floor said, "We should not try to erase our history. We should not try to pretend it doesn't exist," in response to an effort by a crowd to tear down President Andrew Jackson's statue in Lafayette Square in front of the White House:
"Presidential historians almost without exception put Andrew Jackson in the top ten of America's presidents. They see him as a sophisticated, often subtle political actor who without his devotion to the union, against his own local political interests, the union might well have fallen apart in 1832 or 1833," said Senator Alexander.
«Read the rest of this article»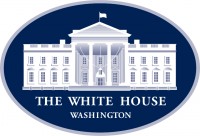 Washington, D.C. – President Donald Trump hosted a White House discussion yesterday with leaders from across America's law enforcement community. Together, they voiced a goal shared by President Trump: healing the divides between police and the communities they serve.

President Trump: We won't be defunding our police
«Read the rest of this article»