Written by Sgt. David Cox
4th Brigade Combat Team Public Affairs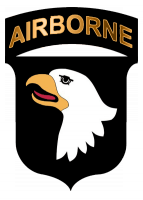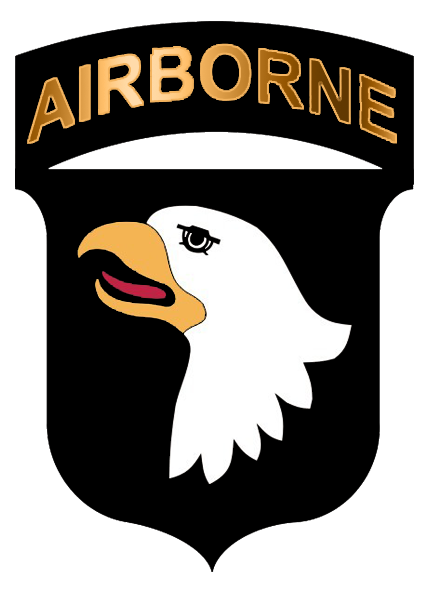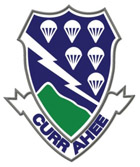 Fort Campbell, KY – From September 15th through October 15th, our nation will observe Hispanic Heritage month. This observance provides the Currahees an opportunity to discuss the contributions Hispanic-Americans have been making within the U.S. Army since the Revolutionary War.
Originally titled "Hispanic American Week," the observance began in 1968 under President Lyndon B. Johnson; it was expanded to 30 days and written in to law under President Ronald Reagan on August 17th, 1988.
Soldiers of the 4th Brigade Combat Team "Currahees," 101st Airborne Division have taken this opportunity, to reflect on and express opinions of their cultural heritage and how that complements them being U. S. Army Soldiers.
"It's nice to know that we are also appreciated," said Pvt. 1st Class Armando Luna, an automated logistical specialist with Echo Company, 1st Battalion, 506th Infantry Regiment, 4th BCT, 101st Abn. Div. "That we are accepted as part of the Army, that we are part of the group, not just left out. It's good that the Army shows its appreciation of what we doing for our service as well"
Other Soldiers in 4th BCT reinforced the sentiments that Luna expressed but also felt that the month gives Soldiers who may be unfamiliar with Hispanic culture, the opportunity to be enlightened by the observance.
"It's always good to learn our passed history and the roles we have played in the U.S. Military and in American history, period," said Sgt. Jose Rivera, an automated logistical specialist with Echo Company, 1st Bn., 506th Inf. Regt., 4th BCT, 101st Abn. Div. "Because, if we don't we will never [be able] to understand each other fully."
Soldiers also recognize the importance of maintaining their heritage but realize they are setting an example to follow by being a part of the U.S. Army.
Sgt. Luis Sanchez, the squadron land and ammo noncommissioned officer for Headquarters and Headquarters Troop, 1st Squadron, 61st Cavalry Regiment, 4th BCT, 101st Abn. Div., a native of Puerto Rico, said that by being in the Army you can be an inspiration to people in your community from the island.
"It's a lot of people that are where [I am] from they will look up to you [in the Army] and say 'hey I want to be like you.' Just remember your background; never forget where you come from. You need to feel proud about serving the United States [Army]. But, not a lot of people in the United States realize that people from Puerto Rico have been serving in the United States Army since the Revolutionary War. That's kind of a big deal."
The Soldiers also spoke about the opportunity the Army provides for Soldiers of varied Hispanic descents, to engage each other and bridge subtle cultural gaps.
"You tend to learn a lot from each other," said Rivera. "The opportunity that I have had in the Army is to come across different Hispanic cultures. We would get together and try our different foods. I would cook a Puerto Rican dish and I would go to my buddy's house, who is Peruvian, and he would cook too and we would bring food and we would eat each other's foods. I have the opportunity to learn something from them and appreciate them."