Outreach Effort Screens for Risks for Tennessee Newborns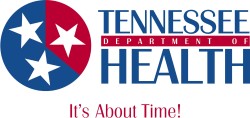 Nashville, TN – On average, more than 79,000 new Tennesseans are born in the Volunteer State every year. Now, First Lady Crissy Haslam and the Tennessee Department of Health will begin greeting each new arrival with a "Welcome Baby" package as part of an innovative new outreach effort.
Welcome Baby is designed to help give Tennessee's newest residents the best start in life by connecting children and families with appropriate services in their community, providing referrals to address family needs and screening babies and their families for potential risks.
"The arrival of a new baby is a joyous time, but it can also be an overwhelming experience for any parent," said Haslam. "We want to provide Tennessee families with information and resources to help them do all they can to ensure these precious babies grow up to be healthy, strong and productive."
Starting with babies born in October of this year, all new Tennessee parents will receive a Welcome Baby packet within a few weeks of the baby's birth. The packet will contain a letter of congratulations from First Lady Haslam, information on the new kidcentral tn website, sign-up material for their local Imagination Library chapter and more. The launch of the Welcome Baby initiative coincides with Tennessee's celebration of Child Health Week October 7th-13th, 2013.
In addition to receiving a Welcome Baby packet, some families will receive a follow-up phone call from a nurse and may be scheduled for a voluntary home visit by a local community outreach team member, with additional contacts made with the family during the first year of the child's life to connect the family with resources. This outreach effort will begin in counties across the state with the highest rates of infant mortality, with the goal of implementing direct outreach in 32 counties by the end of 2013.
"Our Welcome Baby initiative is the next step in our efforts to reduce infant mortality rates and improve early childhood success in Tennessee by helping equip families with the knowledge and skills needed to raise happy and healthy children," said TDH Family Health and Wellness Director Michael Warren, MD, MPH.
Welcome Baby is designed to screen families and children for risks at the time of a child's birth; provide timely referrals to address family needs; connect children and families with appropriate services and improve utilization of community resources. Topics covered during outreach contact will include medical care, parent support, nutrition, safety, child development and smoking.
The mission of the Tennessee Department of Health is to protect, promote and improve the health and prosperity of people in Tennessee. For more information about TDH services and programs, visit http://health.state.tn.us/.
Kidcentral tn is a one-stop shop for Tennessee families to connect with important information and resources provided by state government departments. The website features a comprehensive directory of state services for children and families. Learn more at kidcentraltn.com.