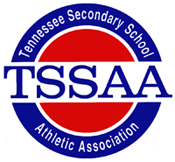 Nashville, TN – Clarksville Academy girls cross country runner Bailey Foote posted the best finish among local runners, at the 2013 TSSAA State Cross Country Championship November 2nd, at Percy Warner Park Steeplechase Course, with a 22nd place finish.
Foote, who was competing in the girls A/AA division, finished the 5K event in 20:56.69 – just under two minutes behind the race winner, Claudia Smith (18:57.31) from Central Magnet High School.
For Foote, it was her second appearance in state finals this year, as she teamed with Anna Michelle Moore for a fifth-place finish at the A/AA state golf tournament back in October.
In the Girls AAA race, Rossview High School's team finished 16th out of the 24-team field, with a 449 total score, while the event was won by Morristown West High School with a 63 total score.
Brooke Kowalski was the leading Lady Hawks runner, finishing 45th overall, with a time of 20:32.00.
She was followed by Gabby Rueff (21:29.90/75th), Anna Grose (22:18.80/106th), Bradyn Webb (22:30.40/109th), Melanie Shadix (22:42.40/114th), Anna Thomsen (22:56.50/118th) and Tkia Collins (24:14.70/143rd).
Cane Ridge High School's Bailee Dean won the event with a time of 18:08.40.
In the Boys A/AA race, Montgomery Central High School finished 22nd out of 23 teams with a 578 total score, well behind the team winner Central Magnet High School and its score of 72.
Charles Fisher was the top finisher for the Indians, coming in with a 59th place finish at a time of 18:44.11.
Fisher was followed by Zachary Norfleet (19:31.38/107th), Joseph Redman (20:17.55/133rd), Joseph Mishoe (20:55.26/139th), Connor Hill (21:12.49/140th), Brett Curry (21:56.82/147th) and Carleton Harrell (21:58.82/149th).
Wesley Pectol, of Greeneville High School won the event with a time of 15:36.79.