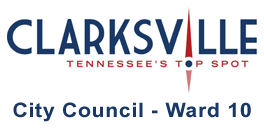 Clarksville, TN – My family and I want to wish each of you a very safe and Happy Thanksgiving!
Please remember that many families will sit down to a Thanksgiving table that may have an empty chair due to a loved one keeping watch over our nation's security or overseas in active combat zones.
«Read the rest of this article»

Clarksville, TN – Corner infielder Caitlyn Hudgins has signed a National Letter of Intent to join Austin Peay State University softball, becoming the seventh signee of the Fall 2013 class.
«Read the rest of this article»
Clarksville, TN – As we all learned in elementary school, Thanksgiving is a celebration and a time for giving thanks for the blessings we have received and the obstacles we have overcome.
The first Thanksgiving feasts, we are told, were shared between the colonists and the Native Americans who had helped them survive. Indeed, those early celebrations recognized, at least in part, that without the natives, the settlers may not have survived.
«Read the rest of this article»
Clarksville, TN – Clarksville native Ben Reed has written his first book, "Starting Small: The Ultimate Small Group Blueprint," designed to help church leaders build and maintain a vibrant and exciting bible study experience, and worship experience, to help people of all ages grow spiritually, and enjoy life to it's fullest through the word of God.
Reed is a small groups pastor at Long Hollow Baptist Church in Hendersonville Tennessee, having spent several years as a pastor at Grace Community Church in Clarksvlle, TN.
Reed graduated from the Southern Baptist Theological Seminary and his focus was in Theology and Biblical Counseling, but his passion lies in helping people apply the word of God to their lives, right in the middle of life's biggest questions and heartaches.
In an interview with Clarksville Online, Ben explains his motivation for writing the book. «Read the rest of this article»
Clarksville, TN – Throughout history, people have given thanks for many reasons. Thanks is given often in joyful celebration and sometimes in solemn, even prayerful, ceremony.
The United States, over hundreds of years, has come to observe a national holiday for giving thanks.
It is a time to celebrate family and friends, the arrival of crisp fall weather, the turning of the leaves, football, turkey, cornbread dressing and pumpkin pie. «Read the rest of this article»

Clarksville, TN – You'll be dreaming of a "Plaid" Christmas this holiday season when the boys from Forever Plaid return to the Roxy Regional Theatre!
At first Frankie, Jinx, Smudge and Sparky aren't sure why they've returned to Earth for another posthumous performance, but a phone call from the heavenly Rosemary Clooney lets them know that they're needed to put a little four-part harmony into a discordant holiday.
«Read the rest of this article»
Clarksville, TN – After a day of eating Turkey on Thanksgiving, most people are watching football or taking a nap. Others though, begin to plan their evenings shopping. Black Friday is always one of the largest retail days of the years with store after store competing to offer the biggest deals to lure the shoppers inside.
Each year it seems, stores have been opening earlier and earlier. This year is no exception. Some stores are opening Thanksgiving day at 8:00pm. Below is a list of some of the stores, their opening times and some of the specials they will be having. «Read the rest of this article»


Clarksville, TN – The City of Clarksville kicked off Christmas on the Cumberland, a Holiday Tradition unique to Clarksville-Montgomery County.  The display lights up McGregor Park in historic Downtown Clarksville, and features over one million lights. New  for this year includes trees wrapped in brilliant blue lights for an eye catching sight.
Christmas on the Cumberland will be open nightly from 5:00pm-10:00pm, Sunday through Thursday and 5:00pm-11:00pm, Fridays and Saturdays through January 4th, 2014. Admission to the event is free.
«Read the rest of this article»

Nashville, TN – First there was "Black Friday," the day after Thanksgiving, when the holiday shopping season officially begins and retail store ledgers typically go from red ink to black. More recently, the Saturday after Thanksgiving has been dubbed "Small Business Saturday" to remind shoppers to include local businesses in their search for perfect presents.
This year, Small Business Saturday is November 30th. For those who like to live local, this is a great time to remember that it's also possible to give local by choosing farm direct and locally made gifts.
«Read the rest of this article»
Alternate heating sources often cause fatal fires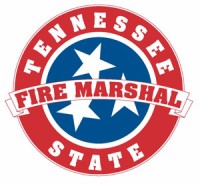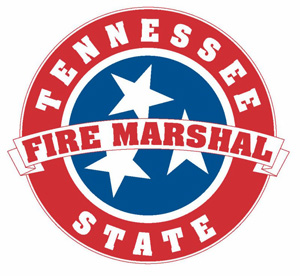 Nashville, TN – Tennessee Fire Marshal and Commerce and Insurance Commissioner Julie Mix McPeak wants to remind Tennesseans to be cautious in the use of alternate heat sources.
"The colder weather means many people will begin to heat their homes with fireplaces, woodstoves and space heaters," said McPeak. "Cold weather months typically have a higher number of accidental fire injuries and deaths due to the use of these alternate heat sources."
«Read the rest of this article»