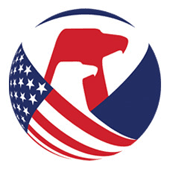 Washington, D.C. – The U.S. Consumer Product Safety Commission (CPSC) reports Fitbit recalls Force Activity-Tracking Wristband. Users of the product can develop an allergic reaction to the casing causing skin irritation.
Consumers should stop using this product unless otherwise instructed. It is illegal to resell or attempt to resell a recalled consumer product.
Recall Summary
Name of Product: Wireless activity-tracking wristband
Hazard: Users can develop allergic reactions to the stainless steel casing, materials used in the strap, or adhesives used to assemble the product, resulting in redness, rashes or blistering where the skin has been in contact with the tracker.
Remedy:  Refund
Consumer Contact:  Fitbit, toll-free at 888.656.6381 from 8:00am to 8:00pm ET daily or online at www.fitbit.com and click on Recall/Safety Info on the right side of the page next to Terms of Use for more information.
Recall Details
Units: About 1,000,000 in the U.S. and about 28,000 in Canada

Description: This recall involves Fitbit ForceTM wireless activity-tracking wristbands with model numbers FB402BK, FB402BKS, FB402SL and FB402SLS. The wristband operates as a pedometer, sleep monitor and watch. It is made of plastic with a stainless steel casing and clasp and a small LED display screen. The display screen is flush with the top side of the band and a control button is on one side of the band. The wristband is about 3/4 inch wide and comes in large and small sizes and in the colors black or slate. The model number is on the back of the recalled wristband below the charging port.

Incidents/Injuries: The firm has received about 9,900 reports of the wristband causing skin irritation and about 250 reports of blistering.

Remedy: Consumers should contact Fitbit for a full refund.

Sold at: AT&T, Apple Stores, Best Buy, Brookstone, Dick's Sporting Goods, Radio Shack, REI, Sports Authority, Target and other stores nationwide, and online at Amazon.com and Fitbit.com from October 2013 to February 2014 for about $130.00.

Importer/Distributor: Fitbit Inc., of San Francisco

Manufacturer: Flextronics Sales & Marketing AP Ltd., of Port Louis, Mauritius

Manufactured in: China.

The U.S. Consumer Product Safety Commission (CPSC) is still interested in receiving incident or injury reports that are either directly related to a product recall or involve a different hazard with the same product. Please tell us about your experience with the product on SaferProducts.gov.
About the U.S. Consumer Product Safety Commission
The U.S. Consumer Product Safety Commission is charged with protecting the public from unreasonable risks of injury or death associated with the use of thousands of types of consumer products under the agency's jurisdiction. Deaths, injuries, and property damage from consumer product incidents cost the nation more than $1 trillion annually.
CPSC is committed to protecting consumers and families from products that pose a fire, electrical, chemical or mechanical hazard. CPSC's work to help ensure the safety of consumer products – such as toys, cribs, power tools, cigarette lighters and household chemicals -– contributed to a decline in the rate of deaths and injuries associated with consumer products over the past 40 years.
Sections
News
Topics
Amazon.com, AT&T, Best Buy, China, Dick's Sporting Goods, Rash, Recall, San Francisco CA, Target, U.S. Consumer Product Safety Commission, Washington D.C.