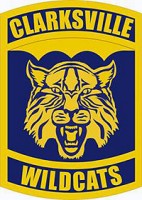 Clarksville, TN – The Clarksville High Wildcats baseball team hit the home diamond early Saturday, March 22nd, to play the Overton Bobcats for the first game of a doubleheader.

The Wildcats scored four runs in the second inning to take the lead and never looked back. They defeated the Bobcats 8-3.

Eight different Wildcats got hits in the game, four with at least one RBI. Overton starting pitcher, Yosuany Penate was the primary victim of the Wildcats offensive barrage. He allowed 10 hits that scored 5 runs with 3 walks and one strike out in 4 1/3 innings work.

While Penate struggled, solid defense helped Wildcats starting pitcher Landon Mosteller tame the Bobcats. Mostellar was tagged with only one earned run in five hits. He struck out 2 and walked 3 while on the mound for four innings.

Luke Chilcutt finished what Mostellar started. He struck out three, will allowing only two runs from two hits in the final three innings.

Both teams opened with one run in the first inning. However, after Mostellar retired four batters to close the top of the second without letting the Bobcats score, the Wildcats pounced on Penate, scoring four runs.

The bases were loaded with just one out when Nolen Milton hit a line drive up the middle for an RBI single. Two batters later, Penate walked in a run with the bases loaded again. At the next bat, Mitch Muhlada, cranked one into left field for a 2 RBI-double.

Milton finished the day batting 2-for-4 with 2 RBI's. Muhlada batted 2-for-4 on the day as well. In addition to a good day on the mound, Mostellar had a strong day batting. He batted 3-for-4 with one RBI.

The Bobcats remained scoreless after the first inning until the fifth. Trey Hatcher hit a high-speed grounder that hugged the third base line for an RBI single.

Alex Hall led the Bobcats at the plate, hitting 2-of-3 for two singles.

The Wildcats responded in the bottom of the fifth by scoring three more runs. Tyler Buell took the mound for the Bobcats after Penate was sent to the dugout. Buell immediately faced trouble with only one out and the bases loaded.

[32left]Mostellar hit a high, fly ball that dropped behind first base for an RBI single. Milton followed up with a line drive to right field for another RBI single. Donnie Everett scored the last run for the Wildcats hitting the ball to the left-center fence for an RBI double.

Ahead 8-2 after five innings, Chilcutt allowed just one more hit and one more run in the Bobcats last two at bats for the win.
Box Score
| | | | | | | | | | |
| --- | --- | --- | --- | --- | --- | --- | --- | --- | --- |
| | 1 | 2 | 3 | 4 | 5 | 6 | 7 | H | Final |
| Overton Bobcats | 1 | 0 | 0 | 0 | 1 | 1 | 0 | 7 | 3 |
| Clarksville Wildcats | 1 | 4 | 0 | 0 | 3 | 0 | 0 | 13 | 8 |
About Marlon Scott
Marlon Scott is a freelance journalist and writer. He graduated from Austin Peay State University in 2011 with a B.S. in Communications, majoring in Communication Arts with a concentration in print and web journalism.

His writing career began as a sports writer for The All State, the APSU student newspaper, in 2006. He continued working for the paper until his graduation, serving in various positions including Sports Editor and Editor-in-Chief.

In 2010, Scott contributed stories and photographs as well as designed and served as Editor-in-Chief for the monograph, Civic Art of Clarksville: The stories behind the pieces.

Scott has also produced 60 stories for The Leaf Chronicle.

You can find him on twitter @theMarlonScott and on Facebook

Email: mrscottoftn@gmail.com
Sections
News
Topics
Alex Hall, CHS, Clarksville, Clarksville High, Clarksville High School, Clarksville High School Wildcats, Clarksville high School Wildcats Baseball, Clarksville High Wildcats, Clarksville High Wildcats Baseball, Clarksville TN, Donnie Everett, John Overton High School, John Overton High School Bobcats, John Overton High School Bobcats Baseball, Landon Mosteller, Luke Chilcutt, Mitch Muhlada, Nolen Milton, Overton, Overton Bobcats, Overton Bobcats Baseball, Overton High, Overton High Bobcats, Overton High Bobcats Baseball, Overton High School, Trey Hatcher, Tyler Buell, Wildcats, Wildcats Baseball, Yosuany Penate