79th Annual National Football League Player Selection Meeting
Thursday, May 8th–Saturday, May 10th, 2014 • Radio City Music Hall • New York City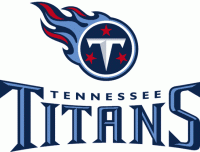 Nashville, TN – The Titans own the 11th overall selection and six total picks in the upcoming 2014 NFL Draft, which begins May 8th.
Over the course of three days, the NFL will conduct the seven-round draft from Radio City Music Hall in New York City, while Titans personnel will be headquartered at Saint Thomas Sports Park in Nashville.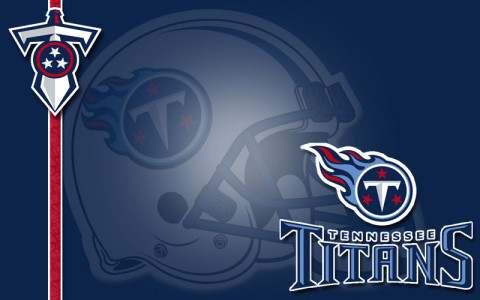 This year's draft process is the third overseen by Titans executive vice president/general manager Ruston Webster.
It is the team's first draft with Ken Whisenhunt as head coach.
On The Air and The Web
For the fifth consecutive year, the draft will attract a primetime, weeknight audience, beginning with the first round on Thursday night, May 8th, at 7:00pm CT. The second and third rounds are set for Friday, May 9th, beginning at 6:00pm CT, and the draft concludes with Rounds 4-7 on Saturday, May 10th, at 11:00am CT. The current format was unveiled for the first time in 2010.
Fans can watch the draft in its entirety on NFL Network and ESPN. Radio listeners can tune to the Titans Radio Network, including Nashville flagship 104.5 The Zone. Titans Radio will feature special draft programming throughout the weekend, including gavel-to-gavel coverage of the first round.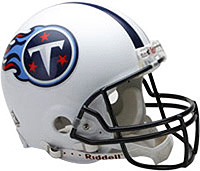 www.TitansOnline.com , the official website of the Tennessee Titans, will provide up-to-theminute information on the team's selections and live coverage, including press conferences with Webster, Whisenhunt and other members of the organization.
Additionally, fans can follow the team through social media platforms, including Facebook (facebook.com/Titans) and Google+ (plus.google.com/+Titans). On Twitter and Instagram, users can follow the team at @tennesseetitans and also use the hashtag #TitansDraft.
Titans Picks
The Titans own one selection in six of the draft's seven rounds, including the 11th pick in the first round and the 10th pick in the second round (42nd overall).
They do not have their original third-round pick (77th overall), which was dealt to the San Francisco 49ers during the 2013 draft along the Titans' 2013 second- and seventh-round picks. With the 2013 second-round pick the Titans received in the trade, they chose University of Tennessee wide receiver Justin Hunter.
The team's other 2014 selections include overall picks 112 (fourth round), 151 (fifth round), 186 (sixth round) and 228 (seventh round).
This year the Titans did not receive any compensatory draft choices, which are awarded annually by the NFL based on net unrestricted free agency losses in the previous offseason.
The Titans still could use trades to deal or acquire additional picks.