Written by Sgt. Justin Moeller
4th Brigade Combat Team, 101st Airborne Division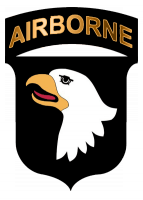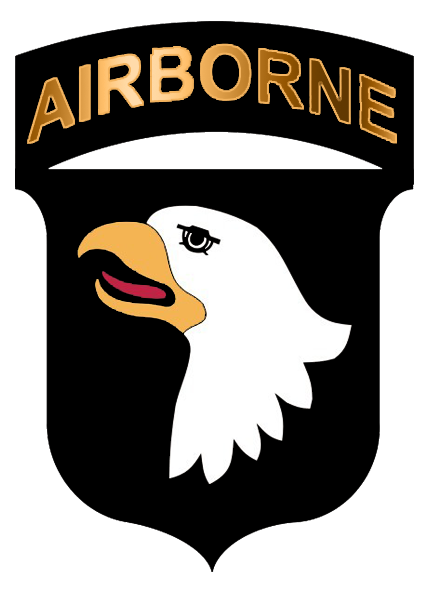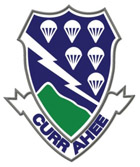 Fort Campbell, KY – Soldiers, Veterans, Families and friends alike, looked on with heavy hearts as the colors of the 4th Brigade Combat Team "Currahee", 101st Airborne Division (Air Assault), furled in the wind one last time.

As part of the U.S. Army's Brigade Combat Team 2020 Model, the 4th BCT, 101st Abn. Div., cased their colors during an inactivation ceremony, April 25th, 2014, at the division parade field.

Immediately following the casing of the brigade colors, Col. Val C. Keaveny Jr., former commander of 4th BCT, 101st Abn. Div., relinquished command of the brigade to Maj. Gen. James C. McConville, commanding general 101st Abn. Div.

"I consider myself as fortunate to have served as a Currahee and I very rarely say last, because the one truth with service to our nation is that change is constant, and last happens very rarely," said Keaveny. "I am eternally honored to serve as the fourth commander of the 4th brigade, and I'll be a Currahee forever."

Having the opportunity to serve as a Currahee and be part of the unit's legacy is still a possibility for Soldiers.

"I want to make one thing clear, although we may be inactivating the 4th Brigade, we are not inactivating the Currahees in the 101st Airborne Division," said McConville. "The 506th Infantry Regiment, the Currahee's legacy and spirit, will remain alive and strong within this division."

The Currahees of the two 506th Infantry battalions will not have a far move as they are both realigning with sister brigade combat teams.

"The Red Currahees of the 1st Battalion, 506th Infantry [Regiment], will maintain the regimental colors and join the 1st Brigade Combat Team 'Bastogne' with whom they previously fought alongside during WWII," explained McConville. "The White Currahees of the 2nd Bn., 506th Inf. Regt., will join the 3rd Brigade Combat Team 'Rakkasan', with whom members of the 506th fought alongside during the Vietnam War."

Having fought alongside their gaining BCT will only help to build on the already substantial Currahee reputation.

"The Currahees have a reputation: we assembled in World War II, fought and then inactivated; we reassembled for Vietnam, fought for four years, then transformed; we then went to Korea, then inactivated; we have now fought for four years through this war and we are realigning and transforming," said Keaveny. "The Currahees have fought for nine and a half years in combat with the 101st; the only battle we missed was Desert Storm. I know that when our nation has a significant fight on its hands again, the Currahees will assemble and fight to the same high standards."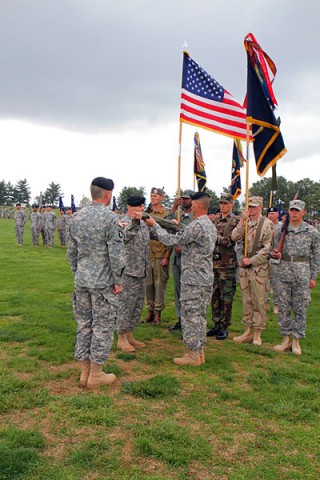 The Red and White Currahee Soldiers continue to train to maintain those high standards even as they transition to their new area of operation.
"Today is not an end, but merely a transition for the Currahees," said McConville. "As the 4th BCT, under the superb leadership of Col. Keaveny and Command Sergeants Major Grinston and Velez, the Currahee Soldiers on the field have performed magnificently."
As the 4th Brigade battalions marched across the parade field, conducting a final Pass in Review, Keaveny stood side-by-side with Currahee Veterans, observing the end of the brigade's current chapter.
"I think about 72 years of Currahee history and 10 years of 4th Brigade history," said Keaveny. "I think of the [approximately] 1,400 names on our memorial wall, and I think about the fact that we have committed ourselves to live up to their sacrifice every single day."
Honoring that sacrifice, the Currahee Memorial will be relocated to the Don F. Pratt Museum and the 506th Regimental colors will still fly, ensuring that the legendary name will live on.
"Though I am sad to see the colors cased, I take solace in knowing that the Currahees will continue to serve with the Screaming Eagles of the 101st Airborne Division," said McConville. "The original Band of Brothers will live on in the 101st Airborne Division and continue to add chapters of valor to their fabled history."
Video
101st Airborne Division, 4th Brigade Combat Team Inactivation Ceremony
Sections
News
Topics
101st Airborne Division, 1st Battalion 506th Infantry Regiment, 1st Brigade Combat Team, 2nd Battalion 506th Infantry Regiment, 3rd Brigade Combat Team, 4th Brigade Combat Team, 506th Infantry Regiment, Air Assault, Bastogne, Color Casing Ceremony, Currahees, Desert Storm, Don F. Pratt Museum, Fort Campbell, Fort Campbell KY, James C. McConville, Justin A. Moeller, Justin Moeller, Korea, Rakkasan, Red Currahee, Val C. Keaveny Jr., Veterans, Vietnam War, World War II, WWII