Clarksville, TN – The Clarksville Parks and Recreation Department is proud to announce the grand opening of the brand new Splash Pad at Edith Pettus Park, located at 345 Farris Drive.
The Splash Pad Grand Opening will take place Friday, May 23rd at 1:00pm at the park.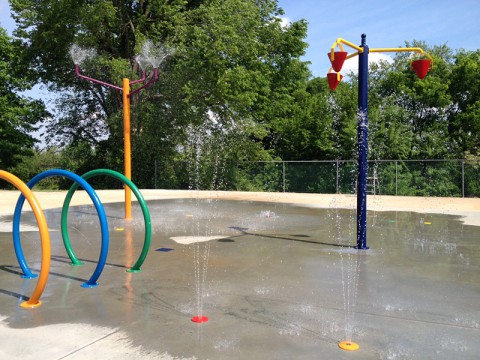 There will be refreshments and demonstrations of the Splash Pad features; the community is welcome to attend.
This will be the third splash pad to open for the Clarksville Parks and Recreation Department. The Edith Pettus Park Splash Pad will be the largest splash pad to date for the department, currently operating splash pads at Dixon and Lettie Kendall Parks.
The new splash pad boasts six water features including "misting rings," "bucket dumps," as well as in-ground jets. The area surrounding the splash pad will feature a grassy picnic area with picnic tables.
Edith Pettus Park is open daily from dawn until dusk, but the splash pad will operate from 10:00am until 7:00pm this summer.
For more details on Clarksville parks, please contact the Clarksville Parks and Recreation at 931.645.7476 or visit www.cityofclarksville.com .