Several Clarksville-Montgomery County Area Residents Selected to Serve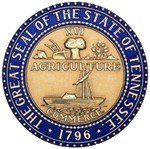 Nashville, TN – Tennessee Governor Bill Haslam today announced the appointments of 116 Tennesseans to 39 boards and commissions.
"I appreciate the commitment of these men and women and want to thank them for their willingness to serve the state," Haslam said. "Tennessee will be well represented on these boards and commissions."
Appointment terms are varied due to differing statutory requirements or term limits determined by specific qualifications.
The appointments are:
Advisory Council for Alternative Education
Karen Ball, Cordova
Bryan Douglas, Newport
Kari Glasgow, Dickson
Major Shelton, Manchester
Lisa Woods, Hermitage
Advisory Council for the Education of Students with Disabilities
Dawn Bradley, Lebanon
Paula Brownyard, Jackson
David Craig, Columbia
Mary Donnet Johnson, Knoxville
Jeff Ker, Brentwood
Cleatrice McTorry, Nashville
Hillary Sims, Nashville
Shannon Taylor, Lexington
Darlene Walden, Denmark
Barber Board of Examiners
Ronald Gillihan II, Mt. Juliet
Board for Licensing Health Care Facilities
Joshua Crisp, Knoxville
Michael Miller, Brentwood
Board of Appeals
Rita Roberts-Turner, Goodlettsville
Board of Dentistry
Ernest DeWald, Clarksville
Stephen Maroda, Jr., Memphis
Airica Puckett, Livingston
Bettye Lynn Richert, Springfield
Board of Nursing
Lisa Heaton, Elizabethton
Arthur Thompson, Nashville
Board of Respiratory Care
Winston Granville, Cordova
Jeffrey McCartney, Humboldt
John Schario, Johnson City
Carroll County Watershed Authority
Dale Kelley, Huntingdon
Tommy Surber, McKenzie
Council for Licensing Hearing Instrument Specialists
Elevator and Amusement Device Safety Board
Charles Edens, Johnson City
Emergency Communications Board
Health Services and Development Agency
Robert Doolittle, Nashville
Interagency Coordinating Council
Jessica Beaver, Jackson
Amy Jenkins, Ooltewah
Rachel Johnson Saine, Dickson
Pablo Juárez, Nashville
Karen Pryor, Brentwood
Prevailing Wage Commission
Rab Summers, Jonesborough
Stephen Wright, Charleston
Star Quality Advisory Council
Jessica Baylock, Knoxville
Louise Fletcher, Knoxville
Renee Hauge, Knoxville
Tracey Hicks, Athens
Merlean Hill, Memphis
Patricia Johnson, Woodlawn
Tony Jones, Cordova
Patty Kelly, Clarksville
Tina Nicely, Selmer
Patti Ricossa, Bartlett
Bridgett Stanfill, Clarksville
State Board of Cosmetology
State Board of Equalization
Betty Burchett, Clarksville
State Capitol Commission
William Cochran, Nashville
TennCare Pharmacy Advisory Committee
Tennessee Arts Commission
Leo McGee, Cookeville
Patsy White Camp, Jackson
Tennessee Career and Technical Education Council
Tennessee Commission on Holocaust Education
Felicia Anchor, Nashville
Jack Belz, Memphis
Annette Eskind, Nashville
Allen Exelbierd, Memphis
Aileen Katcher, Nashville
Gus Kuhn, Nashville
Lawrence Leibowitz, Knoxville
Leonid Saharovici, Memphis
Mark Schiftan, Nashville
Tennessee Consolidated Retirement System Board of Directors
Tennessee Council for the Deaf, Deaf-Blind and Hard of Hearing
Robert Baldwin, Memphis
Tony Decha-Umphai, Nashville
Michael Friedman, Chattanooga
Bob Geldreich, Franklin
Janie Neal, Knoxville
Gay Nelson, Knoxville
Tennessee Council on Developmental Disabilities
Tennessee Emergency Medical Services Board
Kalpana Deshpande, Nashville
Tennessee Fish and Wildlife Commission

Tennessee Forestry Commission
Charles Daugherty, Crossville
Alexandra Motlow Richman, Lynchburg
Michael Witt, Cookeville
Tennessee Historical Commission
Linda Higgins, Jackson
David Tipton, Piney Flats
Tennessee Human Rights Commission
Tennessee Medical Laboratory Board
Tereyo Cox, Murfreesboro
Carla Davis, Nashville
Royce Joyner, Memphis
Jason Nolan, Cookeville
Tennessee Performing Arts Center Board of Directors
Tennessee Peace Officers Standards and Training Commission
Jeff Long, Thompson Station
Tennessee Private Investigation and Polygraph Commission
Tennessee Suicide Prevention Advisory Council
Sabrina Anderson, Jackson
John Averitt, Cookeville
Ursula Bailey, Knoxville
Vickie Bilbrey, Cookeville
Connie Briscoe, Knoxville
Renee Brown, Memphis
Karyl Chastain Beal, Columbia
Patsy Crockett, Huntingdon
Jennifer Harris, Centerville
Kelly Haught, Johnson City
Cindy Johnson, Clarksville
Michael Labonte, Memphis
Harold Leonard, Kingsport
Eve Nite, Chattanooga
Rebecca Stoll, Pegram
Ellen Stowers, Tullahoma
Timothy Tatum, Chattanooga
Christen Thorpe, Nashville
Anne Young, Knoxville
Traumatic Brain Injury Advisory Committee
Lana Bennett, Mt. Juliet
Wanda Gardner-Slater, Memphis
Joanne Morris, Nashville
Brian Potter, Memphis
Utility Management Review Board
Volunteer Tennessee Commission
Greg Eubanks, Franklin
Meggie Staykov, Nashville
Sections
News
Topics
Betty Burchett, Bill Haslam, Carroll County, Clarksville, Clarksville TN, Dickson Tn, Ernest DeWald, Humboldt TN, Huntingdon TN, Jackson TN, McKenzie TN, Memphis, memphis tn, Nashville, Nashville TN, Springfield TN, state of tennessee, Tennesseans, Tennessee Governor, Woodlawn TN