Montgomery County Sheriff's Office

Montgomery County, TN – Agents with the 19th Judicial District Drug Task Force last night, July 8th, 2014,  dismantled a methamphetamine lab at a local apartment and arrested one woman.
Samantha Smith, 29, who gave a 245 Executive Drive Apt. 2A address, was booked into Montgomery County Jail on charges of initiating the process of manufacturing methamphetamine.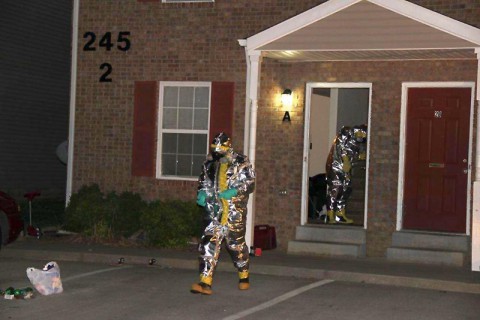 "Clarksville Police Department responded to a call at the complex where children were complaining of a chemical smell and a burning sensation in their eyes," said Sgt. Kyle Darnell, Director of the 19th JDDTF. "They called us for assistance and we searched the apartment."
Agents collected components used in creating methamphetamines, which lead to the quarantine of the entire building, as the apartments in the building share an attic and ventilation system.
"The neighbors, who were innocent in all this, found themselves displaced because of the meth being manufactured in the apartment," Darnell said.
Along with CPD, Clarksville Fire Rescue and Montgomery County EMS provided assistance at the scene.
Samantha Smith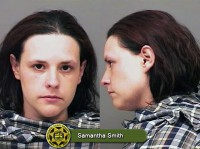 Name: Samantha Smith
Date of Birth: 7/ 10/ 84
Gender: F
Race: W
Address: 245 Executive Avenue, Apt. 2A, Clarksville, TN
Arresting Officer: Kyle Darnell
Charged With: Drugs – Initation Proc. w/Intent to Result MFG-Meth
Booked Into: Montgomery County Jail
Bond: $20,000.00