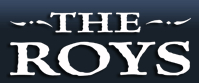 Nashville, TN – Brother/sister Bluegrass duo The Roys have released a companion lyric video to their newest radio single, "No More Lonely." Produced by Sammy Passamano, the digital creation intersperses colorful "cue card" stills with teases of breathtaking artwork from the siblings' upcoming CD, "The View", due in stores in September on Rural Rhythm Records.
https://www.youtube.com/watch?v=Z-MuvDgKk54
"Lyric videos are becoming more and more popular all the time," Passamano notes. "They help fans connect with a song's message while creating an entertaining visual experience that further enhances the music."
Sammy used Adobe After Effects software to create the piece; his first in this format.
His previous efforts include conceptual and live music videos for The Roys, Marty Raybon, Russell Moore & IIIrd Tyme Out, Darrell Webb, Monroeville, Billy Droze and Brand New Strings.
"'No More Lonely' is pure Country soul with a Bluegrass heart … reminiscent of the style that made Dolly Parton a star. This is music from the roots of both genres." –  Bob Cherry, Cybergrass

"The more I hear Elaine Roy singing 'No More Lonely' the more I hear shades of a young Dolly Parton, but the tune is still 100 percent The Roys. I know of no higher compliment." – Brian McNeal, Prescription Bluegrass
"No More Lonely" was written by Elaine, Lee and Nashville hitmaker Steve Dean; the single is now available for purchase at iTunes, Amazon, Google Plus, Rhapsody and eMusic.
Stay social with Lee and Elaine at theroysonline.com, or on Facebook or Twitter.