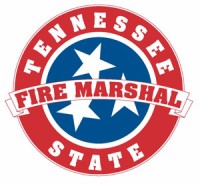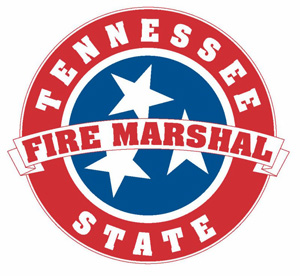 Nashville, TN — As families gather to celebrate Thanksgiving Day this week, the occasion marks the two-year anniversary of the launch of the State Fire Marshal's Office "Get Alarmed Tennessee" smoke-alarm distribution program, which has helped create the single largest fire mortality rate reduction in state history.
On November 27th, 2012, the State Fire Marshal's Office began the "Get Alarmed Tennessee" program by giving the program's first 10-year sealed battery smoke alarms to the Elizabethton Fire Department in Elizabethton,Tennessee. «Read the rest of this article»
Tow to Go service available November 26th – 29th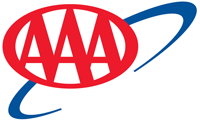 Tampa, FL – One in five consumers (20%) said they have never used a designated driver while away from home and drinking, according to a recent AAA Consumer Pulse™ Survey.
AAA and Bud Light urge motorists to plan ahead for the holiday weekend if they will be out drinking. This means choosing a designated driver, staying where you are celebrating, using a cab or finding another form of sober transportation. «Read the rest of this article»
Austin Peay (1-4) vs. Brown (1-4)
Thursday, November 27th, 2014 | 1:00pm CST
Las Vegas, NV | Orleans Arena

Las Vegas, NV – A streak will end for either Austin Peay State University or Brown when the two meet, 1:00pm, CT, Thanksgiving Day, in the Continental Tire Las Vegas Invitational at the Orleans Arena.
The Governors enter the Vegas part of the invitational 0-2 in tourney prelim games as part of a three-game losing streak.
«Read the rest of this article»
TDOT Halts All Lane Closure Activity for Busy Holiday Travel Period

Nashville, TN – Thanksgiving travelers will not be slowed by construction on Tennessee roads during this busy travel holiday. TDOT will halt all lane closure activity on interstates and state highways in anticipation of higher traffic volumes across the state.
All construction related lane closures will be stopped beginning at noon on Wednesday, November 26th through 6:00am Monday, December 1st.
«Read the rest of this article»
Austin Peay Sports Information

Clarksville, TN – The Govs Camouflage Football Jersey auction ended at noon, Wednesday, November 26th, with 82 of the 102 jerseys receiving at least one bid.
The Austin Peay State University athletics department wants to thank everyone who took part in this one-of-a-kind opportunity. All net proceeds from the auction will benefit the Wounded Warrior Project and we will announce that total when all orders have been finalized.
«Read the rest of this article»
Written by Shannon Ashford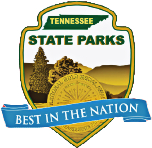 Nashville, TN – Spend less time in the kitchen and more time with friends and family, while surrounding yourself with Tennessee's natural wonders during this season of thanksgiving. All eight Tennessee State Parks' restaurants will be open Thursday, November 27th, serving their annual Thanksgiving Day feast.
Thanksgiving turkey and all the traditional trimmings, along with an assortment of desserts, will be available beginning at 11:00am until closing at state park restaurants across Tennessee. Selections will vary depending on location. The price is $15.95 at each location (excluding drink and gratuity). Group reservations are recommended.
Let us do the cooking while you relax and spend time with family and friends. «Read the rest of this article»
Nashville, TN – Alto Parnell a/k/a AP a/k/a Al-Pistol, 32, of Clarksville, Tennessee, was sentenced yesterday to life in prison for his role in a large cocaine distribution conspiracy, announced David Rivera, U.S. Attorney for the Middle District of Tennessee. There is no parole from federal sentences.
Parnell, along with Chris Young a/k/a Soulja C and Demetrius Duncan a/k/a Whirley, were indicted in January 2011 and convicted at a jury trial on August 23rd, 2013, of participating in a lengthy conspiracy to distribute 500 grams or more of cocaine and 280 grams or more of crack cocaine.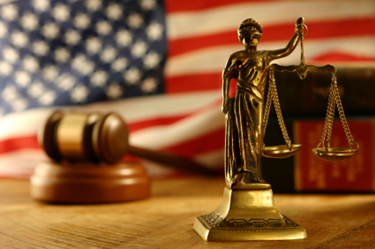 «Read the rest of this article»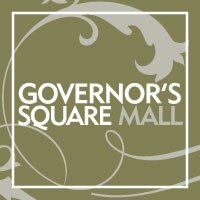 Clarksville, TN – Governor's Square Mall will be opening all mall doors beginning at 6:00pm on Thursday, November 27th, 2014. The majority of mall stores will be open by 8:00pm. There will be giveaways, prizes and entertainment starting at 8:00pm.
The first 1,000 people at the main entrance beginning at 8:00pm will receive a free reusable tote bag. Shoppers can register between 8:00pm – Midnight to win a $250.00 mall gift card. Winner will be announced at midnight in Dick's Sporting Goods Court (must be present to win). «Read the rest of this article»

Clarksville, TN – The Clarksville Dream Factory and Visit Clarksville are excited to announce the second annual "Du the Dream" Duathlon on April 25th, 2015.
The "Du the Dream" Duathlon will be held near Beachaven Vineyards and Winery, 1100 Dunlop Lane, and will consist of a run-bike-run course designed for the whole family. All proceeds will support the Clarksville Chapter of the Dream Factory, the second-largest children's wish-granting organization in the U.S. Money granted to The Dream Factory funds wishes of children who are not only terminally ill, but also children who suffer with chronic and critical illness. Last year, the event raised over $5,000. «Read the rest of this article»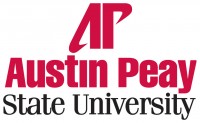 Clarksville, TN – The fight against breast cancer received a boost last month when more than 30 members of the Austin Peay State University School of Nursing participated in the Susan G. Komen 2015 Race for the Cure 5K in Brentwood Tennessee.
Rebecca MacAdam, a senior nursing student, organized APSU's participation in the event, with APSU raising more than $2,300 for breast cancer research.
«Read the rest of this article»