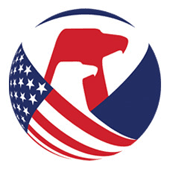 Washington, D.C. – The U.S. Consumer Product Safety Commission reports Vinyl Bean Bag Chairs being recalled by Comfort Research because the zippers can open allowing children to crawl inside, become entrapped and suffocate.
Consumers should stop using this product unless otherwise instructed. It is illegal to resell or attempt to resell a recalled consumer product.
Product Information
Name of product: Bean Bag Chairs
Hazard: The zippers on the bean bag chairs can be opened by children who can then crawl inside, become entrapped, suffocate or choke on the bean bag chair's foam beads.
Remedy: Repair
Consumer Contact: Comfort Research toll-free at 844.578.8933 from 9:00am to 5:00pm ET Monday through Friday, or online at www.comfortresearch.com and click on the Product Recall link for more information.
Units: About 125,000
Description: This recall involves vinyl polystyrene-filled bean bag chairs with a single zipper on the exterior cover. The round vinyl bean bag chairs measure 88 and 98 inches in diameter.  Colors and patterns included in the recall are black, hot pink, lime, purple, royal blue, ruby red, and baseball, basketball, football and soccer ball. A tag sewn into bean bag chair's cover seam reads "Made By Comfort Research" and "100% Polystyrene."
Incidents/Injuries: None reported.
Remedy: Consumers should immediately take the recalled bean bag chairs from children and check them for zippers that can be opened. Consumers can contact Comfort Research for instructions to permanently disable the zipper.
Sold at: Burlington Coat Factory, Kroger, Meijer and other retail stores nationwide and online at Amazon, Bean Bag Company, Groupon, Kohls, Target, Toys R Us, Walmart, Wayfair and other online retailers between January 2010 and October 2013 for between $30.00 and $40.00.
Manufacturer(s): Comfort Research, LLC, of Grand Rapids, Mich.
Manufactured in: U.S. and China
The U.S. Consumer Product Safety Commission (CPSC) is still interested in receiving incident or injury reports that are either directly related to a product recall or involve a different hazard with the same product. Please tell us about your experience with the product on SaferProducts.gov.
About the U.S. Consumer Product Safety Commission
The U.S. Consumer Product Safety Commission is charged with protecting the public from unreasonable risks of injury or death associated with the use of thousands of types of consumer products under the agency's jurisdiction. Deaths, injuries, and property damage from consumer product incidents cost the nation more than $1 trillion annually.
CPSC is committed to protecting consumers and families from products that pose a fire, electrical, chemical or mechanical hazard. CPSC's work to help ensure the safety of consumer products – such as toys, cribs, power tools, cigarette lighters and household chemicals -– contributed to a decline in the rate of deaths and injuries associated with consumer products over the past 40 years.
Federal law bars any person from selling products subject to a publicly-announced voluntary recall by a manufacturer or a mandatory recall ordered by the Commission.
To report a dangerous product or a product-related injury go online to www.SaferProducts.gov or call CPSC's Hotline at 800.638.2772 or teletypewriter at 301.595.7054 for the hearing impaired.