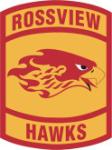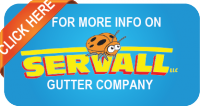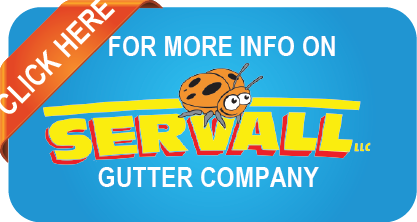 Clarksville, TN – The Kenwood Knights (12-5, 5-1) rallied from eight points down in the fourth quarter to tie the game and send it into overtime Friday night at Kenwood High School. However, in overtime the rally came up short. The Rossview Hawks (9-6, 1-5) held off the Knights in overtime, 51-50, for their first district win.
The Knights came into Friday night's game on a five game winning streak and undefeated in district play. The Hawks smothering defense held the Knights offense to a season low 40 points in regulation time. For the first three quarters the Knights scored single digit points and trailed the Hawks 31-23 going into the fourth.
«Read the rest of this article»
Austin Peay (5-10/0-1) at Tennessee Tech (8-8/0-3)
Saturday, January 10th, 2015 | 7:30pm CT
Cookeville, TN | Hooper Eblen Center

Cookeville, TN – Austin Peay State University men's basketball team's elusive quest for a road victory will take it to Tennessee Tech, 7:30pm, Saturday, at the Hooper Eblen Center in an Ohio Valley Conference matchup of two struggling teams.
The Governors, 5-10 on the season and 0-8 on the road, are coming off a disappointing 71-59 loss to Jacksonville State in their OVC opener.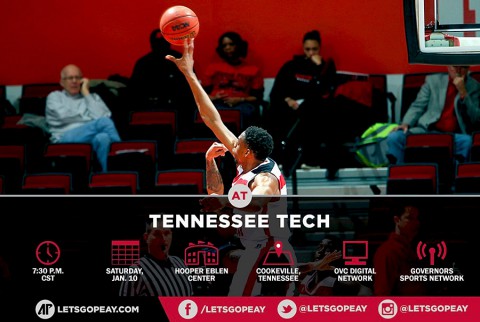 «Read the rest of this article»

Clarksville, TN – Applications are available for the upcoming Citizen's Police Academy (CPA) class. The class will start on March 17th, 2015 and end on June 2nd, 2015. The CPA covers all facets of the Clarksville Police Department's activities, from administration to tactical operations.
Citizens are given an opportunity to not only learn about the Police Department functions, but also given a chance to participate in activities such as: police vehicle operations, firearms instruction, self-defense techniques, and use of force decision-making exercises.
«Read the rest of this article»
Austin Peay (5-10, 2-0 OVC) at at Tennessee Tech (4-12, 1-2 OVC)
Saturday, January 10th, 2014 | 5:30pm CT
Cookeville, TN | Eblen Center

Cookeville, TN – Off to a 2-0 Ohio Valley Conference start, Austin Peay women's basketball team looks to keep its momentum going when it faces Tennessee Tech in a 5:30pm, Saturday contest at the Eblen Center.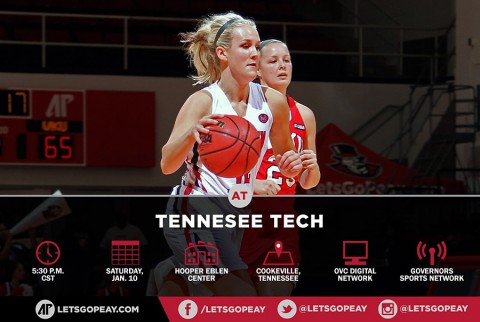 «Read the rest of this article»
Waiver amendment to be made available for a 30-day public comment period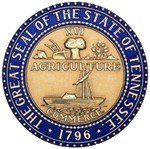 Nashville, TN – Tennessee Governor Bill Haslam today issued a proclamation convening an "extraordinary session" of the 109th General Assembly to consider "Insure Tennessee," a two year pilot program to provide health care coverage to Tennesseans who do not currently have access to health insurance or have limited options.
The program is designed to reward healthy behaviors, promote personal responsibility and incentivize preventative care and healthy choices.
«Read the rest of this article»
Written by Brad Kirtley
Austin Peay Sports Information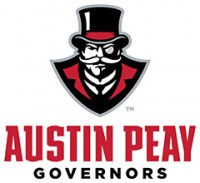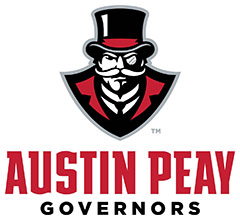 Brentwood, TN – Dr. Gaines Hunt, longtime Austin Peay State University professor and administrator and APSU's Athletics Faculty Athletics Representative for more than 15 years, has been named co-recipient of the 2015 Ohio Valley Conference Thurston Banks Award for Distinguished Academic Service.
The award, selected by the OVC Faculty Athletics Representatives (FARs), was established in 2013 to recognize individuals (e.g. academic advisor, professor, tutor, etc.), with at least five years of service at one or more OVC member institutions, for their outstanding contributions to OVC student-athletes' academic success, learning and development as well for his or her overall commitment to the institution's athletics program.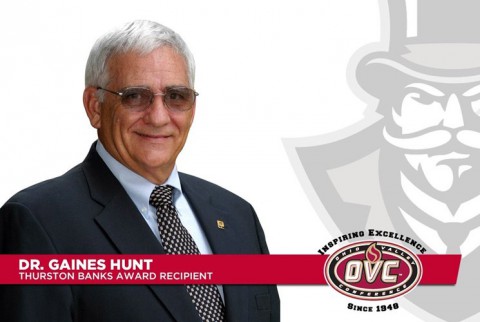 «Read the rest of this article»
Friday, January 9th, 2015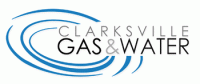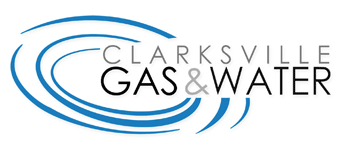 Clarksville, TN – Clarksville Gas and Water has turned off water service on Woodmont Boulevard for water valve maintenance. Area residents may also experience low water pressure during the work
Onsite construction crews expect the work to be finished and water service to be fully restored by approximately 2:30pm.
3 out of 5 People Don't have Winter Driving Kits in their Vehicles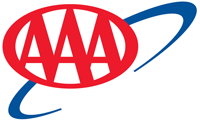 Tampa, FL – Extremely cold weather is moving across the southeastern United States and AAA warns motorists to be careful and make sure their vehicles are prepared for an emergency.
According to data from the Federal Highway Administration, each year, 24 percent of weather-related vehicle crashes occur on snowy, slushy or icy pavement and 15 percent happen during snowfall or sleet.
«Read the rest of this article»
Written by Colby Wilson
I hate these 'If my life depended on it, I'd do blah blah blah' scenarios, because no one's life has ever depended on finding the perfect French dip sandwich or being able to drive from Nashville to Memphis in less than two-and-a-half hours. It's a very hack way of saying 'I find this thing to be better than any other of a list of a similar things', but the first way is more eye-catching, so that's how most people say it.
Having said that, if my life depended on the outcome of a baseball game, I'd want John Smoltz to get the ball.
«Read the rest of this article»

Nashville, TN – The Tennessee Department of Transportation (TDOT) reports that on Saturday January 10th, from 7:00am until 12:00noon, there will be rolling roadblocks on I-24 in both directions in order to dump rock for installation of crane pads. This is part of the bridge replacement project on SR 237 over I-24 (Exit 8).
Troopers will be utilized.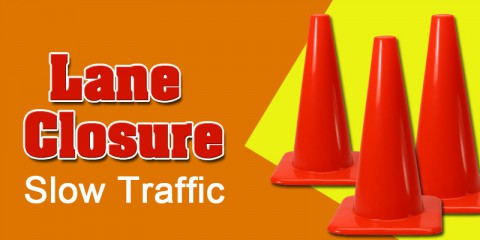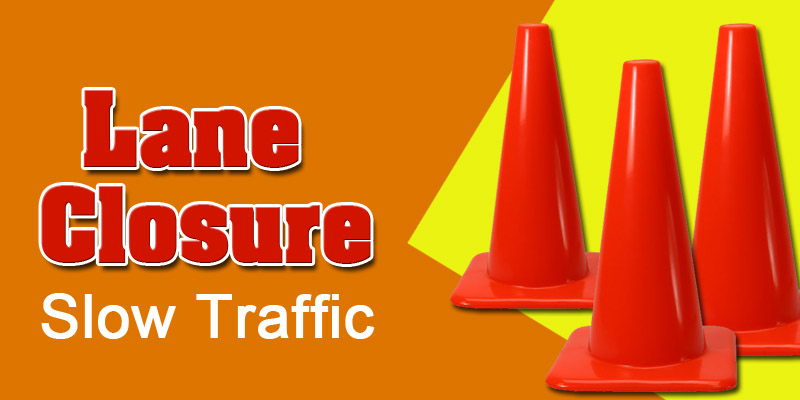 «Read the rest of this article»