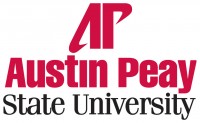 Clarksville, TN – For the last 12 years, Gregory Botts has been criss-crossing the nation with a car loaded full of art supplies, painting the sites and varying light he encountered.
At first begun as a clarification of the larger abstract works that he was making in the studio, these paintings have grown into their own body of impressive works that feed and inform his larger body of work. Austin Peay State University's Trahern Gallery is proud to host the first large survey of these works in connection with his larger studio paintings this winter, "Gregory Botts: Painting Along the Road."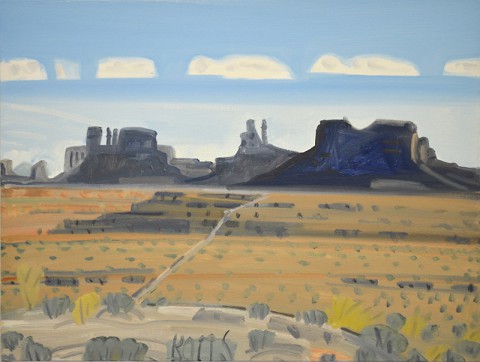 This exhibition tells his adventures, and gives witness to his commitment to experiencing firsthand the landscape that has become the subject of his work.
Paintings from Vermont, through Pennsylvania, to Florida, Texas, New Mexico, Colorado and finally California will take viewers on a tour through some of America's most beautiful and desolate landscapes.
The exhibit, which features more than 30 medium and large format oil paintings made over the last dozen years, opens February 16th, in the Trahern Gallery and runs through March 11th. A lecture by the artist will take place in at 12:30pm on Monday February 16th, in the gallery, and an opening reception will take place from 5:00pm-7:00pm later that day.
Botts is a nationally exhibited painter who splits his time between his studios in Abiquiu, New Mexico, and New York City. His work has been exhibited extensively in galleries across the country, including solo exhibits at David Richards Gallery in Santa Fe, NM, Tony Shafrazi Gallery and Salander-O'Rilley in New York, and at the historic Cathedral of St. John the Divine in New York.
In addition to his studio practice, Botts has taught at institutions such as the Vermont Studio Center, University of California at Santa Barbara, Anderson Ranch Arts Center in Colorado and the Telluride Painting Academy.
For more information on this exhibition, which is free and open to the public, contact Michael Dickins, gallery director, at .