Clarksville, TN – The Clarksville Police Department conducted impaired saturation patrols on January 16th and January 17th, which was partially funded by the Governor's Highway Safety Office.
During this time, there were 247 vehicles stopped and 215 individuals charged.
«Read the rest of this article»
Austin Peay Sports Information

Clarksville, TN – Junior Tiasha Gray scored 31 points but Austin Peay State University women's basketball team could not overcome an early deficit in an 82-72 Ohio Valley Conference loss to Morehead State, Monday, at the Dunn Center.
«Read the rest of this article»
A statement by Kathleen Sebelius
U.S. Department of Health and Human Services Secretary
Washington, D.C. – Today, we honor the remarkable life of the Reverend Dr. Martin Luther King Jr. and his legacy of fighting for racial equality, human rights and economic justice. Dr. King believed deeply that people of every race, religion and creed should have the opportunity to share in the American dream.
His courageous leadership on civil rights included a passionate advocacy on behalf of the poor. Dr. King memorably described inequality in health care as the "most shocking and inhumane" form of injustice. These words continue to resonate, as there is nothing more essential to opportunity than good health.
«Read the rest of this article»
APSU Sports Information

Chattanooga, TN – Austin Peay State University women's tennis team surrendered all three doubles matches and weren't able to come back in their season-opener, Monday.  The Lady Govs fell to Chattanooga, 7-0, at Manker Patten Tennis Club.
«Read the rest of this article»

Clarksville, TN – Yesterday, January 19th, 2014 at 11:13pm, the Clarksville Police Department responded to a traffic collision on Madison Street near Alfred Drive.
A 2001 Chrysler Town & Country driven by 32-year-old Jamie L. Drenth crossed the center lane and entered the east bound lane striking a 2002 Toyota Camry. The Toyota was struck head on sending all occupants to the hospital.
The driver of the Toyota, 24-year-old Wesley Waterston is in critical condition.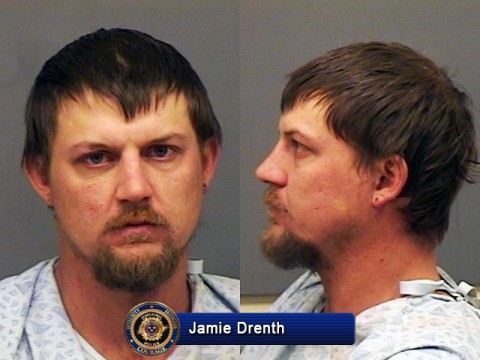 «Read the rest of this article»
Clarksville, TN – Today, many of us will gather in memory, celebration and service as we observe the contributions made through the life and legacy of Dr. Martin Luther King, Jr.
Dr. King was a man who could inspire thousands with his words and millions with his actions.
«Read the rest of this article»
Clarksville, TN – My husband Bill moved to Virginia Beach, Virginia when he was eight. He lived eventually on Mediterranean Avenue near a boy named Dave who became his best friend. The two had many adventures together throughout their school career.
The summer when Dave was 12 and Bill was 11 found them in a cleared area of a vacant lot behind Dave's house. Having built all types of forts above ground and in trees, it now became evident that the time had come to move underground for a secret fort known only to the two of them.
Bill remembers that they dug for days to make a room-sized hole large enough to accommodate some apple crates and a small table where they could have secret meetings and play all types of spying games and other imaginary adventures. «Read the rest of this article»

Pembroke, KY – When United Southern Bank opened their newest office in Pembroke, KY last week, it opened with a new manager.
Brandon Oldham, a Hopkinsville native with 8 years experience with USB, will take over as Vice President and Branch manager of the new location.
«Read the rest of this article»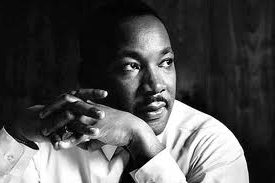 Washington, D.C. – The nation's response to Brown was agonizingly slow, and neither state legislatures nor the Congress seemed willing to help their cause along as far as black Americans were concerned.
President John F. Kennedy recognized that to secure equal protection of the laws for African Americans it would take a strong civil rights bill would put teeth into the drive to secure equal protection.
«Read the rest of this article»

Clarksville, TN – The attention of Govs fans have been focused on the Austin Peay men's and women's basketball teams this past month, with the indoor track and field team having had a 41-day layoff between meets, but even that layoff hasn't kept the Lady Govs from showing their mettle in trying to better their third-place finish in the 2014 Ohio Valley Conference Indoor championships.
«Read the rest of this article»