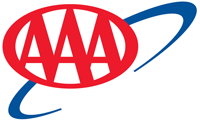 Knoxville, TN – Your shiny car is probably three dirty shades of grey after driving through the snow, slush and salt during the last two weeks.  In fact, your car could be corroding in some secret places, and reversing the effects may not be as easy as a simple car wash.
"In addition to the build-up on the body of the vehicle, damage can occur to the undercarriage as well," said Jack Wilson, field business manager, Tennessee Approved Auto Repair. "Proper cleaning can help combat corrosion to vital parts such as brake lines and fuel tanks, and time could be a factor."
The Federal Highway Administration estimates the overall direct cost of maintenance and repairs made necessary by corrosion is $6.45 billion—including corrosion due to salt and brine.
What to Clean:
The Body:  A touch-less car wash is best to avoid scratching the top coat of paint with any salt remaining after the initial rinse. Before heading to the car wash, wait until the temperature is above 40 degrees to avoid freezing of doors and locks.
The Undercarriage: Salt and brine can coat metal and rubber components leading to rust, cracking and expensive repairs. Take advantage of automated car washes that offer undercarriage wash/rinse – this option may just keep you from replacing your muffler down the road.
The Accessories: Pay special attention to the rubber exterior parts like wiper blades and mud flaps to make sure they are not bent, cracked or torn. It's also a good idea to check cameras and sensors to ensure they are functioning properly.
The Interior: Vacuum carpets as normal and use a general cleaner for any soiled plastic parts.
The Stuff you don't see: Many drivers can perform the maintenance above, but it could be a good idea to have a trained mechanic check rubber and metal parts under the vehicle. For a full listing of AAA Approved Auto Repair Shops, visit www.AAA.com/AAR
About The Auto Club Group
The Auto Club Group (ACG) is the second largest AAA club in North America.  ACG and its affiliates provide membership, travel, insurance and financial services offerings to approximately 9 million members across eleven states and two U.S. territories including Florida, Georgia, Iowa, Michigan, Nebraska, North Dakota, Tennessee, Wisconsin, Puerto Rico and the U.S. Virgin Islands; most of Illinois and Minnesota; and a portion of Indiana.
ACG belongs to the national AAA federation with more than 55 million members in the United States and Canada and whose mission includes protecting and advancing freedom of mobility and improving traffic safety.
Sections
News
Topics
AAA, CAR, Federal Highway Administration, Florida, Georgia, Iowa, Knoxville TN, Michigan, Nebraska, North Dakota, Puerto Rico, Salt, snow, Tennessee, The Auto Club Group, Wisconsin