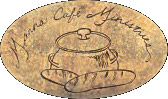 Clarksville, TN – Manna Café Ministries announces Manna Madness, a 31-day event to raise awareness about and take action against hunger in the Clarksville area. The past few weeks have caused many Montgomery County workplaces to close, and, as a result, people have less money to put food on the table.
For the entire month of March, Manna Café will be collecting food and monetary donations to ensure we have enough food on our shelves to meet the needs in our community.

In the nonprofit world, spring is a very slow season when it comes to food and monetary donations.
Being a grassroots, locally-driven organization, all donations given to Manna Café stay in Clarksville.
For all those interested in donating, listed below are the locations participating in Manna Madness.
Those locations without extra notation are accepting any and all donations for Manna Café through March 31st.
Animal House Veterinary Clinic – Dover Road. (will match all donations given)
Southside Veterinary Clinic – TN Hwy. 48/13
BarreBelle – Union Street.
CDE – Wilma Rudolph Boulevard.
Chameleon Salon – Wilma Rudolph Boulevard.
Clarksville Chiropractic – Madison Street.
Clarksville Gas & Water – Madison Street. & Richview Road.
Creative Chiropractic – Hwy. 76
Crossfit Dunbar Cave Lab – Stonecrossing Drive.
Crossfit Solafide – Smokestack Drive.
Foundation Title & Escrow – Wilma Rudolph Boulevard. (collecting health and beauty products)
High Pointe Physical Therapy – Memorial Drive. Ext.
Kooka's Nest & College Coffee Company – Strawberry Alley
Ministry of Reconciliation Church – Fort Campbell Boulevard.
Miss Lucille's – Madison Street.
Mugsy's – Fort Campbell Boulevard.
Clarksville Fencing – 210 West Dunbar Cave Road.
Pet Food Center – Lowes Drive. (pet products)
Rachel's Salon – Drinkard Drive.
First Priority Club of Rossview High School – Rossview Road.
Runner's Hub – Wilma Rudolph Boulevard.
Southside Veterinary Clinic – TN-48
Starz (Hopkinsville, KY) – Skyline Drive.
Taylor Spine & Sports Rehabilitation – Memorial Drive.
Grace Community Church – Rossview Campus (March 22nd and 29th)
Chick-fil-A / Lydia Walker – Madison Street. (March 9th)
Stay tuned for updates on the Stuff the Love Bus campaign, during which our "mascot" will be featured at various businesses throughout the month. Also look for us at various grocery stores throughout the month.
We'll be posting more locations and food drives throughout the month of March on our website at www.mannacafeministries.com and also on our Facebook page at www.facebook.com/MannaCafe2010
If your business or organization would like to participate in Manna Madness, please contact us at 931.645.2233.