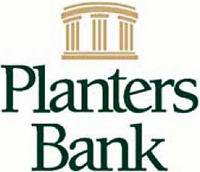 Clarksville, TN – The Planters Bank-Hilldale Gallery will feature "Pen & Ink Drawings" showing simple pleasures in Tennessee by native Clarksvillian Janet Jones Felts from Thursday, April 2nd – Wednesday, May 6th.
Felts' realistic reflections on life are revealed in the exhibit's 12 black and white drawings. The display features three large drawings that reflect a youth's investigations on the farm. Her drawings invite you to rediscover wooden scenes and country roads, along with other forgotten adventures.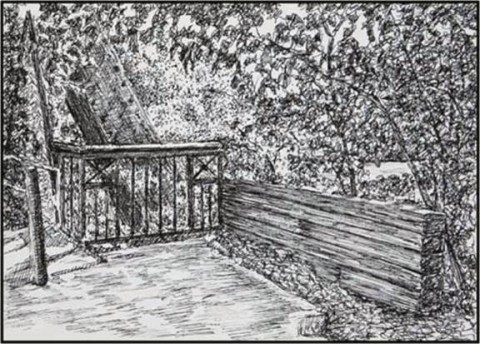 "As a child my Father and I would take long walks in the woods behind our house." says Felts. "He had a reverence for nature. These are some of my dearest memories.  My artwork is about my inherited love for nature, love of family and cherished memories."
Felts works mostly using a dip pen with a small metal nib on the end of a pen holder to create her drawing. With ink being a permanent medium, there is little room for mistakes. Felts was captivated with images of etchings from the books in her parents' home in New Providence as a child. She worked to learn the techniques of hatching and crosshatching to add to her already highly developed drawing skills. She also enjoys working in watercolors and acrylics.
After graduation from Clarksville High School, she attended Austin Peay State University and earned a Bachelor of Fine Art in Art Education.  Felts worked as a graphic artist for the Tennessee Department of Revenue and then taught art at the secondary level in Nashville and the greater Atlanta area.
Since her retirement in 2010, she has returned to Middle Tennessee to pursue her career as a professional artist. Felts has a studio in Erin, Tennessee just off the square in Strawberry Alley. She also enjoys painting plein air (painting outside on location.)  Felts is an award winning artist, with her work juried into exhibitions throughout the southeast.
She belongs to the Downtown Artist Co-Op – Clarksville, Chestnut Group in Nashville, Two Rivers Painters in Clarksville, Tennessee Watercolor Society, Women Painters of the Southeast, International Society of Acrylic Painters, Hendersonville Art Council, and the Southern Watercolor Society.
Planters Bank is the 2015 Ovation Award winner in the business category for support of local arts and its Hilldale branch is located at 1971 Madison Street. The exhibit rotates the First Thursday of each month and is open to the public during regular bank hours: 8:30am-4:00pm, Monday-Thursday, and 8:30am-5:30pm, Friday.