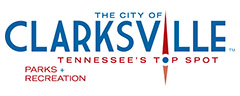 Clarksville, TN – The City of Clarksville and Convergys are proud to announce the second concert in the Liberty Live series set for June 5th at Liberty Park.
The event will feature American Idol participant, Emily Minor, as the headlining performer. Admission is free but concessions will be available for purchase. The show is set to begin at 6:30pm.
One of Nashville's newest arrivals, Emily Minor is "a surprise at the bottom of a Cracker Jack box." In the vein of Little Big Town or Ashley Monroe, Emily leans toward complex melodies and heartfelt lyrics.
Emily incorporates the classic country sounds in her music and her goal is to create a product that is current and remains true to her heart, not something that is simply trendy. For more information on the Liberty Live performers, visit www.cityofclarksville/libertylive
Guests are invited to bring lawn chairs, blankets, and picnic baskets but please no outside alcohol or pets. This is a family friendly event so please feel free to invite anyone you know for a night of relaxation and fun entertainment!
Be sure to mark your calendars for July 3rd and August 7th as the summer concert series continues! July 3rd will also include a fireworks display and a patriotic celebration!
To stay up-to-date on all of the great events Parks and Recreation has to offer, sign up for the newsletters at www.cityofclarksville.com/libertylive . Once you register, you are automatically entered for a chance to win VIP passes to the event.
Liberty Live is presented by the Clarksville Parks and Recreation Department and Convergys, as well as sponsored in part by Clarksville Family Magazine.
The mission of the Clarksville Parks and Recreation Department is to provide a variety of positive recreational experiences to enhance life values for individuals, families, and our diverse culture. To learn more, visit www.cityofclarksville.com, like us on Facebook, or call 931.645.7476.