Clarksville, TN – The Crouch Gallery of the Customs House Museum has taken on a military appearance this month with the exhibit "In the Footsteps of Alvin York". This show tells the life story of the man from Pall Mall, Tennessee, in Fentress County, who became one of the most decorated American soldiers in World War I.
On October 8th, 1918, Cpl. (later Sgt.) York led seven soldiers against a much larger German force in the Argonne Forest near the small town of Chatel Chehery, France.
York led an attack that killed several enemy machine gunners and resulted in the surrender of 132 German soldiers to the small American unit.
He was awarded the Medal of Honor and promoted to sergeant, becoming one of the most famous U.S. heroes of that war.
The exhibit was created by filmmaker and designer David Currey with the help of a group of historians in the state between 2006 and 2009. Three scientific expeditions by an international team of geographers, historians, and archeologists were conducted in the Argonne Forest of Eastern France to pinpoint the location of where the Tennessee native won his medal of honor.
It comes to the Customs House from the Museum of Military Experience. "In the Footsteps of Alvin York" examines York's background in Pall Mall, Tennessee and his induction into the Army; as well as, taking visitors through a blow-by-blow account of October 8th. The display includes uniforms and decorations, an 82nd Division flag, a short film, and weapons, and other era artifacts.
"In the Footsteps of Alvin York" will be on exhibit through September 27th and is sponsored in part by Nanette Morford Allstate Agency. Located at the corner of Second and Commerce Streets, the Customs House Museum is the second largest general museum in Tennessee.
For more information on above events contact Terri Jordan, Exhibits Curator, at 931.648.5780 or
About the Customs House Museum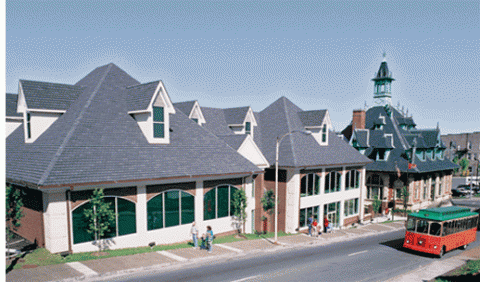 Located in the heart of historic downtown Clarksville, Tennessee, the Customs House Museum and Cultural Center is the State's second largest general museum.
With over 35,000 square feet of the region's best hands-on activities and special events…people of all ages agree – the Customs House Museum is well worth the stop!
The Explorer's Gallery is packed with fun, learning and fantasy in Aunt Alice's Attic, McGregor's Market and kitchen, and of course – the Bubble Cave! Finally, get "all aboard" to see our fantastic model trains. Our volunteer engineers "ride the rails" every Sunday afternoon from 1:00pm to 4:00pm.
Regular museum hours are 10:00am to 5:00pm Tuesday through Saturday, and 1:00pm to 5:00pm on Sundays. Adult admission is $7.00, Senior Citizens and College ID $5.00, Ages 6 to 18 $3.00, and under six years and Museum members are free.
The Customs House Museum is located at 200 South Second Street. For more information, call 931.648.5780 or visit their website at www.customshousemuseum.org