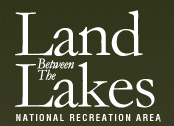 Land Between the Lakes, KY/TN – August is peak hummingbird viewing season in Land Between The Lakes National Recreation Area. Hundreds of Ruby-throated Hummingbirds rest and fuel up in the gardens and feeders at Woodlands Nature Station for their migratory journey south.
Nature Station naturalists will present special hummingbird programs throughout August that are included with the price of regular admission to the Nature Station:  $5.00 ages 13 and older, $3.00 ages 5 to 12, and free for 4 and younger.
Visitors are welcome any time beginning in mid-July throughout August to witness this amazing spectacle of nature. The Nature Station will open at 9:00am on August 8th and 22nd, for 10 people to photograph hummingbirds during an
Early Morning Photo Session
for $10.00 per person.
Photographers will also have access to butterflies, native plants, and rescued wildlife such as the red wolves and bobcat during their most active time of day. Call 270.924.2020 for reservations.
On August 15th and 29th, the Nature Station will also open early for Hummingbird Café. Breakfast will be served while diners enjoy the native wildflower gardens and the feeding frenzy of hummingbirds. The cost is $10.00 per person; call 270.924.2020 for reservations.
Special programs offered in August include:
Contact the Nature Station at 270-924-2299 for questions or more information about Hummingbird Month.
Land Between The Lakes National Recreation Area manages more than 170,000 acres in western Kentucky and Tennessee as part of the U.S. Forest Service and the Department of Agriculture's public lands program. Land Between The Lakes offers outdoor recreation, lake access, land management, and environmental education to over 1.4 million visitors annually.
The Friends of Land Between The Lakes works in partnership with the Forest Service providing program services, funds development, and volunteer support.
To find more information about Land Between The Lakes, log on to the official website at www.landbetweenthelakes.us or call toll-free at 1.800.LBL.7077 or local at 270.924.2000. For more information on the Friends of Land Between The Lakes, log on to www.friendsoflbl.org.
To subscribe to the official electronic newsletter, send an email to . Land Between The Lakes official Twitter accounts include @LBLScreechOwl, @LBLNature, @LBLHomeplace, and @LandBtwnLakes, and Pinterest www.pinterest.com/lblnra.
USDA is an equal opportunity provider and employer.