Written by Sgt. William White
101st Airborne Division (Air Assault) Public Affairs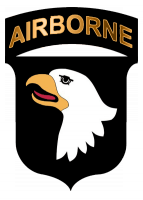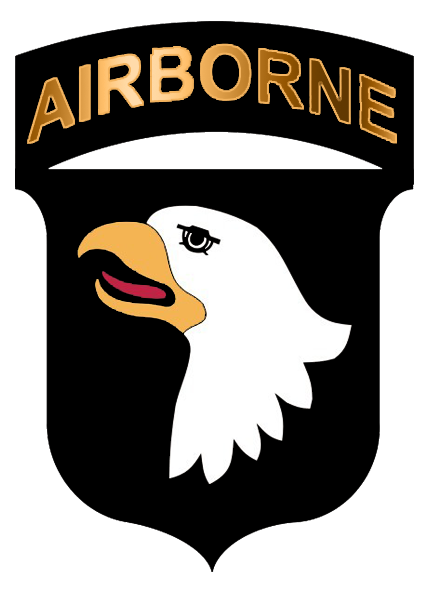 Fort Campbell, KY – Fort Campbell medics recently competed in the 101st Airborne Division Best Medic Competition. It was a test of medical proficiency as well as soldier skills and raw physical endurance.

Sgt. Gaines Sumrall, a medic from 101st Airborne Division Artillery, and Spc. Kyle Little, a medic with 2nd Battalion, 44th Air Defense Artillery Regiment, 101st Airborne Division Sustainment Brigade, bested other 101st teams and are set to compete in November for the Armywide title of Best Medic.

The medics underwent rigorous testing from September 23rd – 25th to determine which team had the skills to win. Skill alone, however, would not win this competition that emulates the trials Soldiers will face at the Command Sgt. Maj. Jack L. Clark Jr. Best Medic Competition at Fort Sam Houston, Texas.

"This is definitely one of the hardest events I've ever been in," Sumrall said. "It was harder than the [Expert Field Medical Badge]. Honestly, I'd put it up there with the first few days of Ranger School."

The competition began at 6:00am September 23rd, with an individual physical endurance evaluation that invoked the demands of an Army medic on the battlefield. The medics then competed in weapons qualification before being timed on their first team event, the Special Forces obstacle course. Sumrall and Little, Team Five, were one of two teams to complete every obstacle, and they did so in the fastest recorded time.

Immediately following the obstacle course, candidates geared up in full kit for an 8-mile road march to the land navigation course. There, they continued to cover distance, negotiating dense forest and rocky hills.
"It was extremely thick, so trying to terrain associate and dead reckon was difficult," Sumrall said. "The points were very far apart. Our very first point was 2,200 meters away."
The teams had a rough time with the land navigation course, with the best team finding only two of the five points. But a couple of them, including Team Five, would redeem themselves on the night course, finding a competition high three points.
On day two the medics were tested on medical proficiency, the most defining skill of the competition and heavily weighted in the evaluation criteria. They began with a sick call scenario.
The patient, a breathing and blinking medical dummy, was suffering from appendicitis. The candidates wouldn't discover this, however, until they performed the patient evaluation correctly, asking the right questions to the evaluator who voiced the role of the dummy.

Sumrall suspected appendicitis within a few minutes of speaking with the patient.

"The area he was feeling pain in and the classic signs helped me come to that conclusion," Sumrall said. "When you're deployed, you work with your [physician assistant]. One of things he showed us is to divide the stomach into four quadrants and that will help you identify possibilities."

Following the sick call evaluation, the teams kitted up to perform tactical care under fire, testing their medical proficiency as well as battlefield knowledge. The medics needed to react to contact, reach seriously wounded casualties, drag the patients to safety and perform lifesaving medical aid while being timed by evaluators to gauge whether the casualties would survive.

Team Five suppressed fire before dragging the casualties behind a vehicle. The injuries between the two casualties were extensive and encompassed nearly every medical skill taught in the combat lifesavers course.

"You just want to apply the basics of what you've learned first, because that's what saves lives," Sumrall said. "The challenge is to remember all those skills when you're mentally and physically fatigued."
Team Five had a tough time treating the more than 20 wounds as adrenaline failed and fatigue set in, but they eventually patched the wounds and called in their nine-line medevac before responding to one more mass casualty exercise.
"At that point I think the mentality was, we knew we didn't perform well at the trauma lane, but we had been practicing for [mass casualty] for a week and we needed to perform well," Sumrall said.
They did perform well during the mass casualty, treating and evacuating all four of their casualties in less than 15 minutes.
"We knew there was a good possibility we would encounter a MASCAL, so we rehearsed and assigned roles in case we did," Sumrall said.
With the medical lanes finished, Team Five took a knee feeling hopeful about their rebound.

On the final day of the competition, the teams participated in a mystery event that required critical thinking and knot tying skills before gearing up for the final road march.

The teams bandaged their blisters where needed and set off. After 8 final miles, it was Sgt. Marcel Pielemeier and Sgt. James Walquist, medics with 86th Combat Support Hospital, 44th Medical Brigade, who finished first, followed closely by Team Five.

As the rest of the teams marched in, the scores were tallied and it was Pielemeier and Walquist who finished best overall.

Sumrall and Little placed second by a narrow margin and finished first among 101st Airborne Division teams. They will represent the 101st in San Antonio in November. Leaders of 44th Medical Brigade have not yet decided if they will send a team to the competition.

Sumrell and his partner, Little, were paired from separate units only a week before the competition began. They immediately began synchronizing and sharpening their skills.

With a week of preparation and three days of extreme testing during the competition, Sumrell and Little are confident moving forward and have already began training for the Army Best Medic Competition.
"We have a very busy schedule being coordinated by division leadership and we'll be doing a lot of train up with [5th Special Forces Group]," Sumrall said. "Our biggest challenge will be excelling at the physical, land nav and ruck marching, but I think we're mentally prepared. I have a lot of confidence in Little. He's one of those guys with a no-quit mentality. If he's in it, he's in it to win it, and I'm the same way. I think that's our biggest strength."
Sumrall, Little and the other competitors already have much to be proud of, but he says he is carrying that feeling as forward momentum.
"I'm honestly very happy, very proud and very blessed, but I'm just focused on that next step," Sumrall said. "I'm focused on improving. It's an honor to compete for Fort Campbell and we're going to represent the best."
Sections
News
Topics
101st Airborne Division, 101st Airborne Division Sustainment Brigade, 2nd Battalion 44th Air Defense Artillery Regiment, 44th Air Defense Artillery Regiment, 86th Combat Support Hospital, Air Assault, Fort Campbell KY, Fort Sam Houston TX, Medic