UT Athletics Department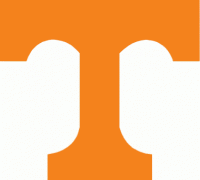 Knoxville, TN – Once down 21 points, the Tennessee Volunteers rallied to earn a 84-77 victory over No. 20 Kentucky in the 219th meeting between the two schools Tuesday night at Thompson-Boling Arena.

Kevin Punter Jr., the Southeastern Conference's second-leading scorer, led the Vols with 27 points, including hitting 11-of-12 from the free throw line. Fellow senior Armani Moore scored 18 pints and pulled down a team-high 13 rebounds. Detrick Mostella had 13 points while Admiral Schofield added 11.

The Vols trailed the Wildcats, 34-13 with 5:46 to go in the opening half, but chipped away at the UK advantage over the final minutes to pull within six, 42-36 at the break.

UT took its first lead, 56-54, on a Mostella 3-pointer with 14:09 to play. Kentucky would take the lead back moments later, but the Vols kept fighting back. A 3-pointer from Moore tied the game at 63 with 11:10 to go and Tennessee would not trail again.

From the point that they trailed by 21, Tennessee outscored Kentucky 71-43 over the final 25:32.

Despite a size advantage for the Wildcats, the Vols won the battle on the boards, 37-36. UT's bench outscored UK's 26-4 and scored 14 points on 11 Kentucky turnovers.

Jamal Murray led the Wildcats with 21 points, one of four UK players in double figures. Tyler Ulis scored 20, Alex Poythress 14 and Isaiah Briscoe 10.

The victory over the Wildcats was the 68th in series history, the most for any opponent over Kentucky. The win also halted a two-game streak for UK in the series.

"Really happy for our guys. Obviously we've had the wrong formula, getting some leads in the first half and letting them get away. But I just thought our guys really deserve all the credit in the world, the way they hung in and hustled," stated Tennessee head coach Rick Barnes.

"They weren't playing very well early, but they stayed with it. They really did. There wasn't one person that played that game that didn't help us some way, somehow," said Barnes.

Barnes continued, "Again, I said it and you'll hear me say it many times over, there's not a better guy in the business than John (Calipari). And one of the hardest things as a coach when you win a game, is to have to go down and shake your friend's hand. But like he said, if you're going to lose, you want to lose to a friend that you really respect. I can't tell you how much respect I have for him and his program and what he did. For us to come back obviously was a terrific win for us."
Double Figure Life
Punter's game-high 27 points allowed the senior to lead the Vols in scoring for 17th time this season. The performance extended Punter's streak of double-digit scoring efforts to 20 consecutive games and marked the 16th 20-point tilt this season.
Big At The Line
Tennessee hit its first 21 shots from the free throw line and finished the night 30-of-34 from the stripe. The Vols made their final five attempts from the line over the final 37 seconds to seal the victory.
Next Up
Tennessee returns to the road for an 8:00pm ET/7:00pm CT contest at Arkansas Saturday night. The game can be seen on the SEC Network.
Sections
Sports
Topics
Admiral Schofield, Alex Poythress, Arkansas, Armani Moore, Detrick Mostella, Isaiah Briscoe, Jamal Murray, Kentucky, Kevin Punter Jr., Knoxville TN, Rick Barnes, SEC, SEC Network, Southeastern Conference, Tennessee, Tennessee Vols, Thompson-Boling Arena, Tyler Ulis, UK, UT, UT Vols, Vols, Volunteers, Wildcats