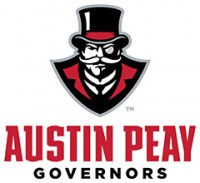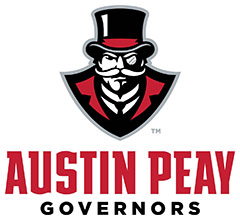 Clarksville, TN – She was simply known as "Champ." Never was a nickname more appropriate and never did one person do more to help transform a struggling program into a conference contender.
Jenny Hazelwood was seeking players who could impact her program for the 2008 season. After watching the Lady Govs struggle to an 8-25 record during her first APSU season, the Lady Govs coach knew she needed an influx of talent. Hazelwood had some pieces in place but knew the rebuilding process also needed a mix of young talent and a veteran who could provide an offensive jolt.
Enter Stephanie Champine. Originally from Lambertville MI, she rose on Hazelwood's radar while at Owens Community College, located outside of Toledo.
In her two-year career there she was named a 2007 National Junior College Athletic Association Division II second-team All-American after recording 534 kills and leading the Express to the Region 12A final and a 36-13 overall record in 2007.
Champine stood only 5-10, but her explosive leaping ability made her seem much taller… and her overpowering physical play at the net literally helped transform the Lady Govs from an OVC also-ran to a championship contender, leading the Lady Govs to back-to-back 22-victory seasons. In that process, she became an Austin Peay Athletics Hall of Fame Athlete and will be inducted in a 9:00am, Saturday ceremony in the Dunn Center's front lobby.
In her first season in 2008, Champ finished the season with a team-best 405 kills, on a team-high 1,135 attacks, and averaged 3.40 kills per set. She recorded double-digit kills in 25 matches, including an impressive streak of 14 consecutive double-digit kill performances. She also posted a team-high 17 double-doubles (kills and digs), including a streak of seven consecutive double-doubles.
She was chosen as the "Most Valuable Player" of the Lady Govs Volleyball Classic, where she racked up an impressive 48 kills in four matches. She also was named all-tournament team at the Kennesaw State Owl Challenge and the Tulsa Invitational.
So it was no wonder Champine was named first-team All-OVC as well as being selected to the league's All-Newcomer team in 2008 after leading the Lady Govs to a third-place finish. In addition, she was chosen as American Volleyball Coaches Association (AVCA) All-Region. She also was honorable mention AVCA All-America for a team that finished tied for third in the OVC standings.
Her played helped the Lady Govs improve by 14 victories from 2007 to 2008 and, as a result, saw Hazelwood depart the APSU program for her alma mater, Mississippi State.
As good as she was as a junior, Champine was even better as a senior, playing for new coach Mike Johnson. She smashed 488 kills, her 4.32 kills per set ranked 24th among all Division I hitters at year's end.
Champine had double-digit kills in 28 matches during the season, including every OVC match, to help lead the Lady Govs to a second-place league finish. She elevated her play in OVC action, finishing with 309 total kills—106 more than the next closest hitter in league play—along with 241 digs, second most on the team.
Champine's dominant play saw her named OVC Offensive Player of the Week four times in 2009 – the most of any player in program history. Ultimately she was voted OVC Player of the Year, becoming only the third APSU player to earn the league's top honor. She was selected first-team All-OVC for a second straight season and earned OVC all-tourney. Again she was chosen AVCA All-Midwest Region team as well as honorable mention All-American.
In the Spring 2010, Champine was named APSU's Most Outstanding Female Athlete. That same spring her jersey was retired at Owens Community College (Perrysburg, Ohio).
For more information about Saturday's Hall of Fame breakfast in the Dunn Center front lobby, telephone Tara Pfeifler, 931.221.6119 or email